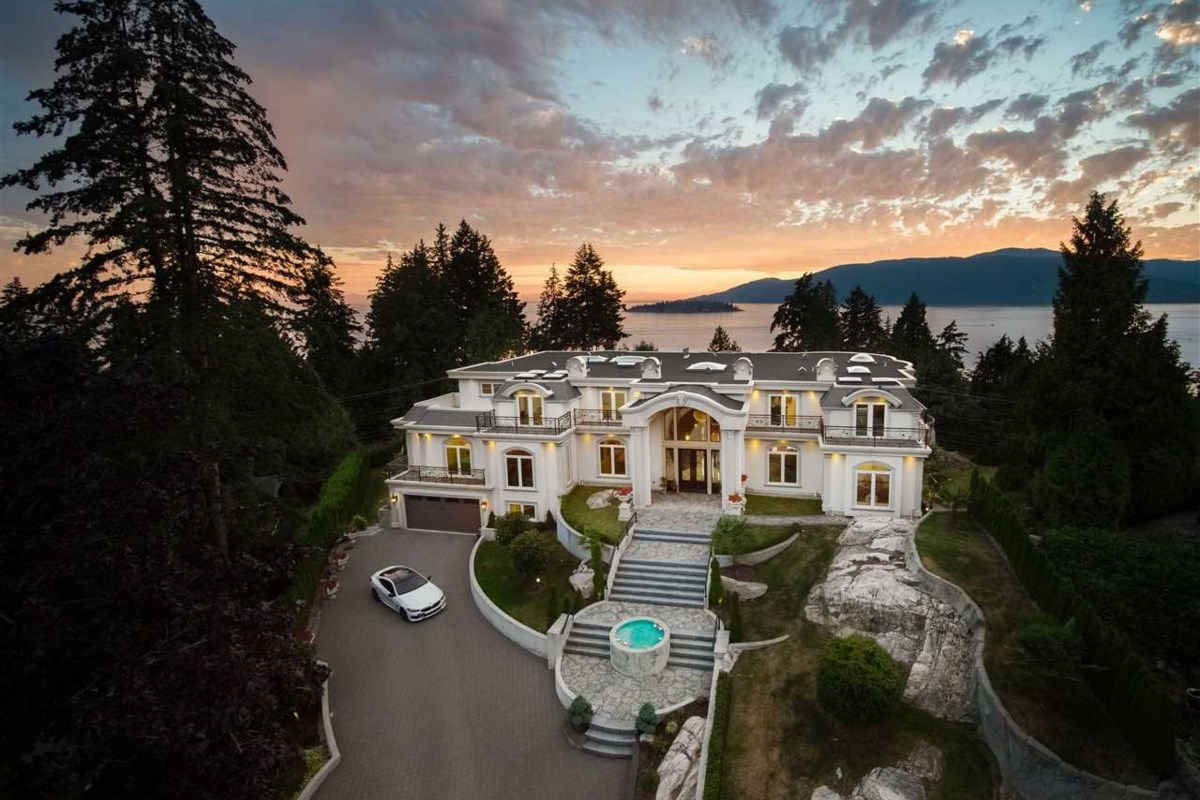 $ 22.8 million mansion in West Vancouver goes on the market
Judging by the design, the amount of stonework and the elegant style, one might guess that this is a mansion on a villa above a field near a small Italian town.
Instead, it has a view of Howe Sound.
The house is at 5358 Kensington Cres. in West Vancouver; it's currently on the market for $ 22.8 million.
Designed by Rafaele Funaro, a well-known architect and member of Vancouver's Italian community, the massive house was his latest project and has over 12,250 square feet of living space; there are 7 bedrooms, 8.5 bathrooms, 3 offices, 2 laundry rooms, a formal dining room, a wok kitchen, a home theater, a wine cellar, a gym, a sauna, probably at least one closet, although this was not specifically mentioned in the article.
Outside it has an ocean view pool, jacuzzi, outdoor kitchen and fire pit.
"Live as if you were basking in one of the best luxury hotels in the world with a huge 4500 square foot sun terrace facing west," the article reads.
Among the most unique objects, it houses a 2.5-meter Austrian crystal chandelier (taller than Shaq!), Geometric hedges, 1,000 square feet of wrought-iron railings, and imported Italian floors. There's also an elevator (it's called a private elevator, but it's hard to imagine it's public), sprinkler system, and TVs on each level.
The article also notes that it was built on a rock in the shape of a dragon, which gives it remarkable Feng Shui, although on Google Maps it is difficult to see the shape of the rock under this whole house.
Notably, the house sparked some controversy during its construction, as neighbors sued the owners of the property over the construction of the massive building.