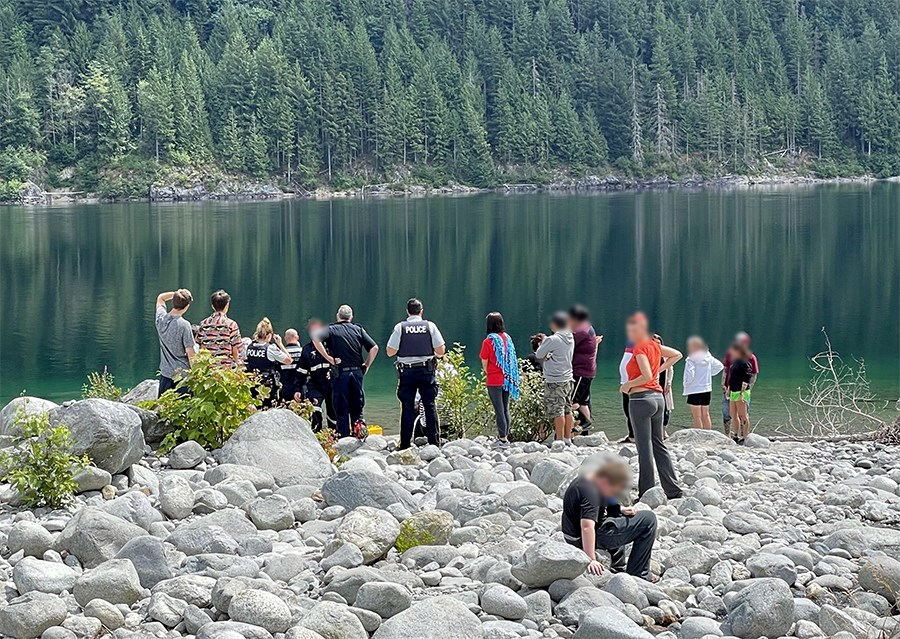 A man drowns in Lake Chehalis
A man died after drowning at a campsite on Chehalis Lake, located near a remote forest service outside of Harrison Mills in the Fraser Valley.
The incident occurred at Skwellepil Creek Campground 4×4 accessible only, approximately 30 kilometers to the Chehalis Creek Forest Service Road.
Glacier Media was at the scene shortly after the man was removed from the lake at around 1:45 p.m. on Saturday, July 17.
Several witnesses reported that a child swimming in the lake had problems about 20 feet from the shore, and the man swam in an attempt to rescue them.
The man himself got in trouble and ended up sinking to the bottom of the lake, and another man swam in and finally brought the child to shore.
Campers nearby responded quickly, teaming up to retrieve the man from the lake – about 15 to 20 feet below the surface – as another man visiting the campsite on an all-terrain motorcycle called an SOS to the using a portable satellite communication device.
Family members gave the man chest compressions for about an hour before the first paramedics arrived at the scene by helicopter.
A BCEHS helicopter with four paramedics was present, as well as an ambulance with three paramedics, two search and rescue vehicles and several RCMP vehicles.
Paramedics who arrived by helicopter were forced to land across a stream from the campsite and make their way through the water, and after dealing with the man for a few minutes, he was declared dead.