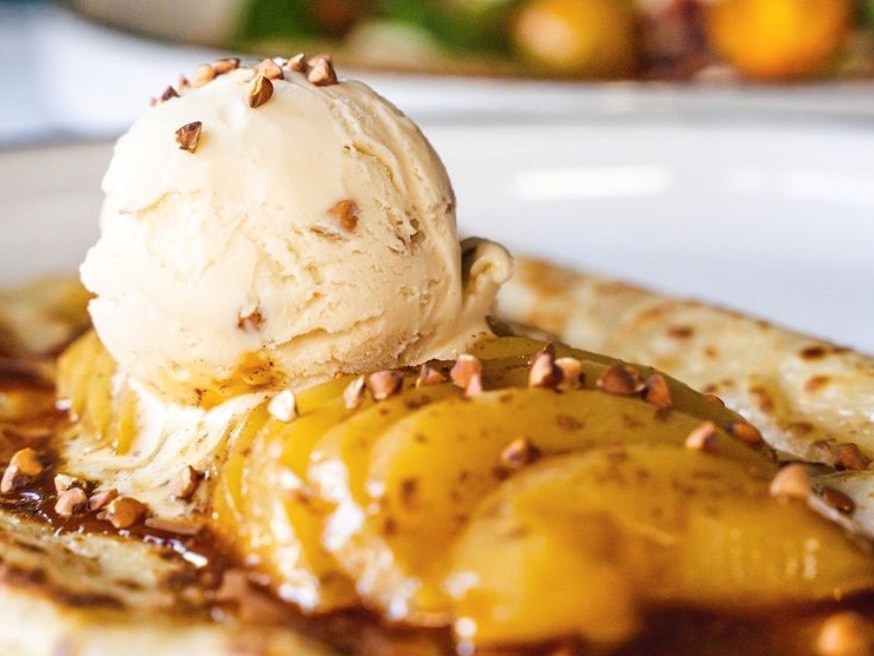 Ca Marche Creperie: Opening of a new pancake restaurant in Vancouver
Vancouver will soon be home to a brand new French restaurant that offers sweet and savory crêpes and crispy cider.
Called Ça Marche Crêperie, the new spot is located in the booming "restaurant row" of Vancouver House's development and has set its opening day for Saturday, November 6, according to its Instagram account.
The new venture comes from esteemed local restaurateur Maxime Bettili, owner of French bistro Au Comptoir de Kitsilano.
Ca Marche will offer traditional pancakes inspired by those from the French Brittany region, as well as local cider, in what the restaurant describes as "a contemporary atmosphere".
What distinguishes Breton pancakes from other pancakes? The people from Tourisme Bretagne – who are obviously big fans of pancakes – explain: "In Lower Brittany, pancakes are made either with wheat flour or with buckwheat (sometimes also called buckwheat), but in Upper Brittany. Brittany the buckwheat pancake is tasty and is called a pancake. After all, depends on the thickness of the dough, the mixture of flour, the skill of the cook and some well-kept secrets. "
Ca Marche has shared a few glimpses of its menu offerings, as well as interiors, offering a tantalizing clue as to what's to come when the doors open soon.
The new creperie joins a stellar lineup of restaurants already operational at Vancouver House, including a branch of Autostrada Osteria and the recently opened Linh Café.
Ça Marche Crêperie is located at 1408 Continental St, Vancouver