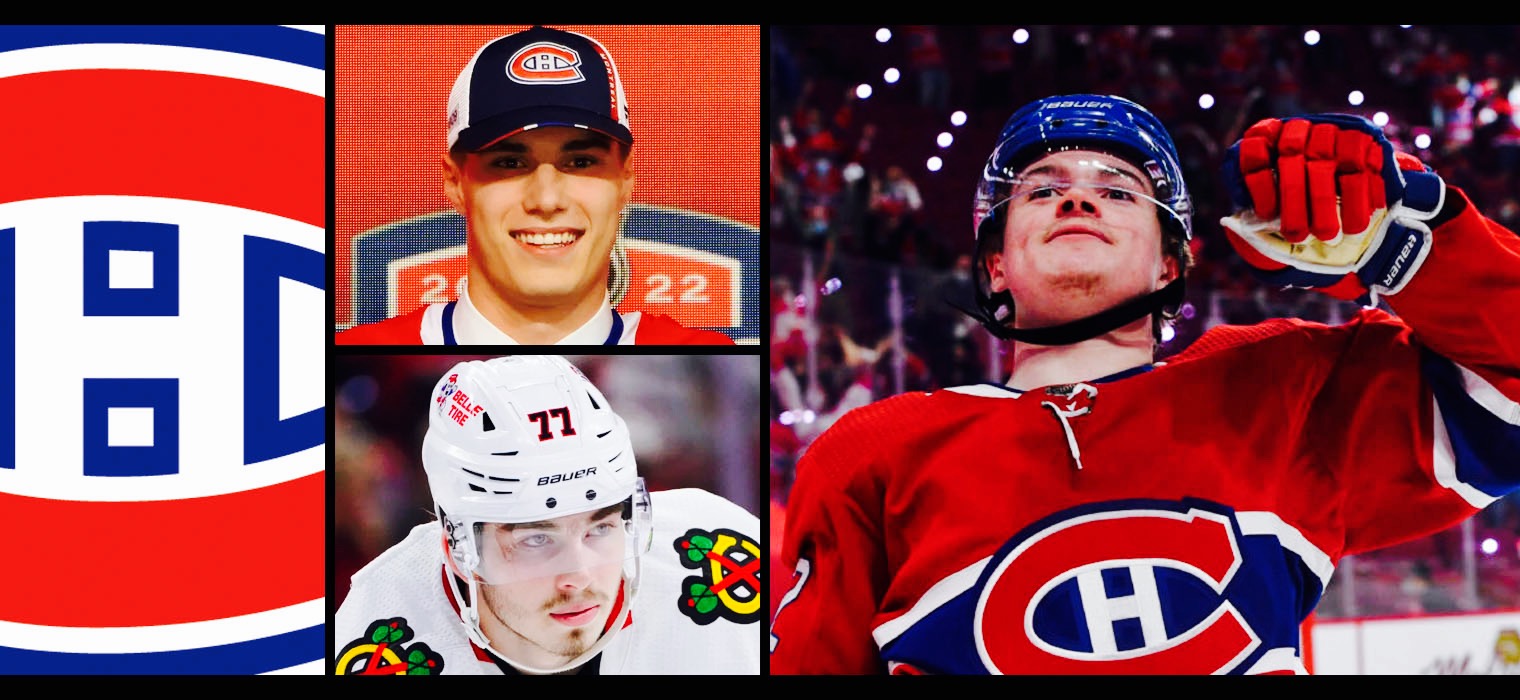 Dobber's Fantasy Offseason Ratings: Montreal Canadiens – DobberHockey
For the past 19 years (12 with The Hockey News), Dobber has looked at every team from a fantasy hockey perspective and rated them.
The 20th Annual Review will appear here on DobberHockey throughout the summer/fall. This is not a review of likely performance on the ice or in the standings, but in fantasy hockey both for the upcoming season and for the foreseeable future. Offensively, will the team perform well? Are there many depth options worth owning in goalkeeper leagues? What about the next two or three years? These questions are what I take into consideration when looking at the depth chart and the player's potential on that depth chart.
Enjoy!
Faded away – Kale Clague, William Lagesson, Xavier Ouellet, Jeff Petry, Ryan Poehling, Alexander Romanov
incoming – Madison Bowey, Evgenii Dadonov, Kirby Dach, Mike Matheson, Sean Monahan, Juraj Slafkovsky
Impact of changes – Looking at Montreal's off-season moves, it's certainly a bewildering task to determine how those changes will impact their fantasy potential next season. Montreal was the worst team in the league last year and while it looks like teams like the Coyotes or Blackhawks should beat them this year, they are still expected to find themselves in the bottom five. Indeed, even though HuGo's management has pointed out that the Canadiens are going through an "accelerated rebuilding" process, even though they have been fascinated enough by the seemingly generational draft class of 2023, they have kept their team weak enough for a second consecutive year. . So, from a fantasy point of view, there shouldn't be much more expectation this year than last.
What makes this confusing is the sheer number of impactful roster changes made during the offseason. Moreover, not only can these moves inherently shock the fanciful potential of the Canadiens, but they also cause a ripple effect, as they will likely influence the production of many other names already on the roster. It might seem like an obvious statement – ​​after all, no new player on a team influences new teammates – but it's especially true with the Habs this year. After a painfully dry first half of the season under the spell of Dominique Ducharme, many names in the Montreal teams had terribly underperformed. While some of them realigned their production towards the end of the season, that still leaves the door open for possible pushes this year.
Ready for full time – This section will begin with the obvious. Although he was listed as an incoming player since he technically wasn't on the roster last year, the most impactful prospect for Montreal should be number one overall Juraj Slafkovsky. Make no mistake: he will play in the NHL this year. That's what number one picks have always done. Owen Power was a rare exception as he was a rough-and-tumble defender wanting to go the traditional route taken by teenagers playing in the American system. Although Slafkovsky can be just as rude, he's been playing in one of the top professional leagues in the world for a year now and playing tournaments with adults. Even though the place is only a 20-minute drive from downtown Montreal, it will probably never set foot in Laval. It remains to be seen if he will see the best minutes alongside Suzuki and Caufield, or if Martin St. Louis will prioritize him playing with veteran teammates to help his development.
Unless a handful of other moves involving forwards from the roster are in the works before the start of the season, don't expect to see any other prospects breaking through the ranks and making a fantastic impact. Indeed, the Canadiens are currently loaded with forwards in their salary books, leaving very little room for prospects other than Slafkovsky to see regular NHL minutes this year. If certain moves are indeed made to return certain names, Jesse Ylonen should be the most likely candidate for a place in the starting lineup, but expect him to act as an injury substitute rather than 'a regular.
On the defensive side, it's a whole different story for Montreal. They have two open spots on the blue line that Justin Barron, Jordan Harris, Mattias Norlinder and Kaiden Guhle will fight for. Whichever combination of those four names ends up getting the spots doesn't matter that much. These are all kids full of potential who will get a taste of the big league for the first time in their lives while playing for an offensively limited team, likely seeing no power play minutes. It will be interesting to see who gets the jobs, but expectations should be kept realistic. These guys should only appear in very deep leagues.
Fantastic prospects – Montreal's situation between the posts remains identical to last year, since Jake Allen and Sam Montembeault will share most of the games, given the latest news regarding Carey Price's injury. Thus, there should be no discrepancies in their fantasy releases either. We're talking about a veteran backup whose best was six years ago and a 25-year-old whose save percentage in the AHL is below .900. Add an exhausted, inexperienced and porous defense in front of them and you will have a high number of shots, goals against and losses throughout the season. There may be an argument for picking them in the salary cap leagues as they both have very reasonable salaries, but, again, there are other valuable picks in the top teams.
The Canadiens will start the season with just four veteran defensemen. Together, the four make up just two 30-plus-point seasons. None above 40. It's very difficult to predict who will get power play minutes, but even if one of them ends up becoming a regular quarterback, Montreal finished second to last in advantage percentage digital last year with 13.7 PP%. While there's reason to believe that number should go up, they're still not considered a good power play unit. In other words, avoid Montreal defenders as much as possible. Matheson might be a good D3 on a good fantasy team, but the others are all clearly D4 and below.
Up front is where things can get interesting for Montreal. Emphasis on "may". Nick Suzuki has become a guaranteed 60-point player and is expected to improve further year after year. After his breakout year, Cole Caufield should also be able to cross the 60-point mark, as well as 30 goals, this season. It's hard to predict Slafkovsky's production, but he's an attractive and stylish choice with huge potential. The rest of the team are a group of usual suspects who are unlikely to get more than 45 points. But, here's the interesting part. That could change if two must-have newcomers could take advantage of the change of scenery and light up the streets of Montreal in a trendy way. Kirby Dach, who HuGo clearly believes in more than Frank Nazar, and 27-year-old Sean Monahan, who in a past life was a points-per-game scorer. Can these two goliaths add a necessary spark to the Montreal offensive? My opinion? No. They should have kept the choice and recruited Nazar. Stick to Suzuki, Caufield and Slafkovsky. Not much else to see here.
To note – D+ (last year was a B)