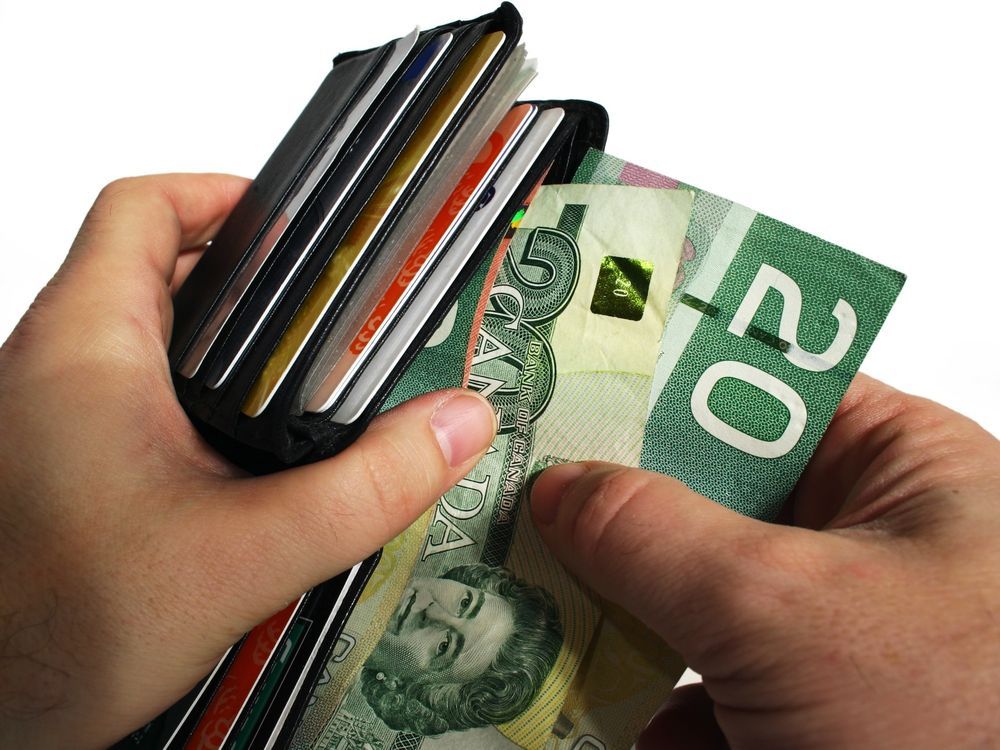 Egan: The government checks in the mail — kind of a creepy bribe
Content of the article
The government—every one of them—should stop giving us "free" stuff and mailing checks. Everything gets a little creepy.
Content of the article
Election or not, that just doesn't seem like a grown-up way to run the affairs of state. "Dear voter," said a stranger in a long coat, "here's a five, shut up and get some ice cream and a bag of chips."
On Thursday my check for $330 arrived for a few years license plate renewal. Why? Isn't driving a privilege in Ontario? Doesn't it cost the province money to track seven million vehicles on the road? Otherwise, why have we paid annual fees for all these years?
And aren't the roads themselves — please drive anywhere in Ottawa — pretty pathetic? So, of course, send $1.1 billion back to the taxpayers; Queen's Park finds nothing to do there.
Incidentally, Ontario's deficit for 2021-22 is projected at $13.1 billion. I can't imagine 13.1 billion of anything, but "a hell of a lot" might be a start to this Himalayan visualization exercise.
Content of the article
It's easy to confuse 'regressive' with 'progressive' in taxes, but in this case it probably means: Why should a multi-millionaire with seven fancy cars get the same relative cut as the kid on minimum wage? Who works hard spending the night at Timmy's in his 1996 Civic?
Admit it. The whole plan is absurd.
I was at Rexall the other day and the cashier handed me a packet of five rapid antigen tests. Free. OK so. I guess they grow on trees. I mean, glad we did (we used one), but someone 'paid' for it.
Doug Ford's government wants to temporarily reduce the gas tax by 5.7 cents per liter, effective July 1. There may not have been an easy way to give everyone FREE gas during the election campaign. It's hard to know. So drive cheaper and drive more, Ontario, and don't worry, we're killing the planet with every new tank of fossil fuel burned.
Content of the article
There has finally been a breakthrough in Ontario in the federal government's efforts to have a national child care program. By the end of 2026, the average daily fee at licensed child care centers will be $10 per child.
But from May, parents must start getting "discounts" on their childcare costs. No more checks in the mail, we guess. Would it shock anyone if daycare was ever free?
The NDP in Ontario is proposing a provincial dental plan. One of its goals is to provide basic dental care, free of charge, to those who can least afford it, such as retirees without benefits or those on social assistance.
The principle is sound, of course. (Isn't the state there to help the poorest of the poor? And having good teeth saves a whole host of problems, and public expense, later.) And—isn't that the atmosphere in which we are? – it's free.
Content of the article
The City of Ottawa, meanwhile, is discussing the idea of ​​expanding free public transit. So the days of taking a free bus to a free dental appointment and then spending the government's "free" $330 discount on a beer or God knows what, could be very close.
Some of you will remember the summer of 2020 (the "pioneer days" of the pandemic), when the federal government decided to send $300 to approximately 6.7 million Canadians on Old Age Security. Why? Well, in the spirit of "life is hard, then you die", our elders needed a boost.
In a well-resourced city like Ottawa, many seniors admitted they didn't need the money and started campaigns to direct the $300 to a worthy charity. It was a nice reallocation of funds, but it begs the question of what the government was doing in the first place.
Content of the article
(By the way, a newsroom friend of mine reports that he and his wife are giving their combined $490 sticker discount to those working on the ground in Ukraine. Bless them; may others follow .)
But back to Ontario.
Do we not live in a time when nurses are working to breaking point, when major surgeries are being supported at frightening levels, when the long-term care sector desperately needs more workers, better working conditions, more and better beds? the list goes on and on – and we're giving $1.1 billion back to a group that largely doesn't need it?
(And, imagine, the Ontario election campaign hasn't even started.)
Dear governments, be adults, provide a good public service, tax people accordingly. Don't be a weirdo around the corner, handing out free candy you stole in the first place.
To contact Kelly Egan, please call 613-291-6265 or email [email protected]