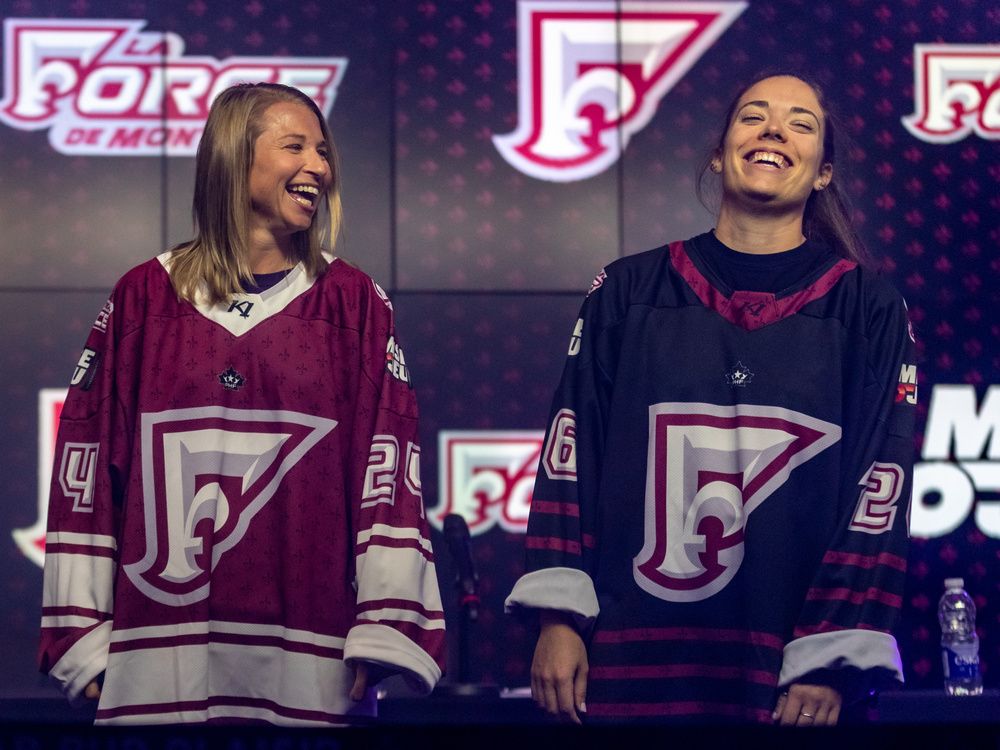 Force inaugural season opener with split at Buffalo
Content of the article
The Montreal Force opened its inaugural season in the Premier Hockey Federation by sharing a pair of road games against the Buffalo Beauts.
Content of the article
The Force women's hockey professional expansion team started with a 5-4 win Saturday in a game that required an eight-round shootout before Samantha Isbell clinched the winner.
Content of the article
But a solid goalkeeping performance from Tera Hofmann saw the Beauts escape with a 3-2 win on Sunday. La Force outscored the home side 33-18, but Hofmann proved tough to beat.
Montreal came back from a 2-0 deficit on a second-period goal from Deziray De Sousa and a goal from Kristina Shanahan early in the third period. But Autumn MacDougall caught a stretch pass from Anjelica Diffendal and beat Mare-Soleil Deschènes on a breakaway for the game-winning goal at 8:10 of the third period. MacDougall struggled to control the puck as she headed the net, but managed to get it over Deschène's blocker.
Content of the article
Neither team scored on the power play, but Montreal coach Peter Smith struggled to manage his lines because the Force were shorthanded six times. The Beauts had to kill three penalties.
"It was a good game today," Smith said. "We have done a lot of good things in many ways. We played better today than yesterday. At five against five, we controlled the game, but we have to stay outside the penalty area. All in all a good weekend for the group. OWe need to play games and that's a good start.
The Force had only one exhibition game before the season.
On Saturday, the Force took a 4-3 lead on third period goals from Sarah Lefort and Kim Deschênes, but Claudia Kepler scored at 16:33 to send the game into overtime.
Captain Ann-Sophie Bettez and Jade Downie-Landry scored the other Montreal goals.
La Force has the weekend off before playing two games in Montreal against the New Jersey Metropolitan Riveters. They play at the Verdun Auditorium on November 26 at 2 p.m. and the next afternoon at the Raymond Bourque arena in St-Laurent.
The Montreal Force is preparing to promote women's professional hockey across Quebec

New Montreal Force Hockey Team Names Peter Smith First Head Coach