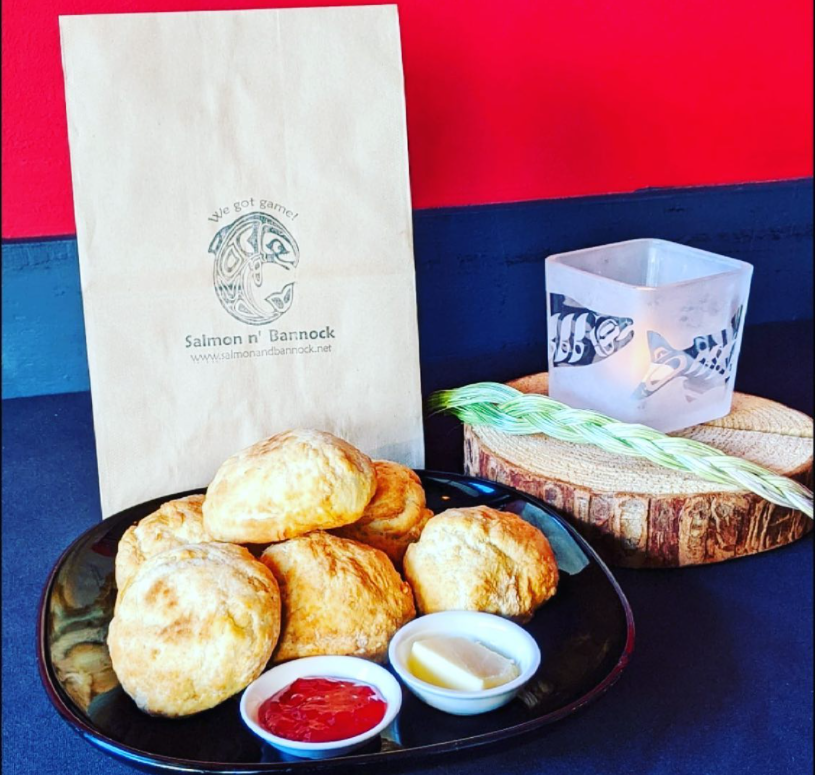 Indigenous restaurant opens new location in YVR
Salmon n' Bannock Prioritizes Indigenous Suppliers and Local Ingredients
Travelers at Vancouver International Airport will soon be able to sample authentic Aboriginal cuisine.
Salmon n' Bannock, Vancouver's only Indigenous restaurant whose staff proudly represent various First Nations across the country, plans to open a new restaurant in YVR in early spring.
The restaurant told the Richmond News that the new location, Salmon n' Bannock On The Fly, will be located in the international departures area near Starbucks, after duty-free.
Guests can expect, for example, the restaurant's Pow Wow salad, bannock-smoked sockeye burger, hot bison sandwich, candied salmon and bannock, and breakfast.
The new location, which will be in a food court, will also be permitted.
Salmon n' Bannock was founded in Vancouver in 2010 to provide a gathering space where the focus is on people and food.
According to the Salmon n' Bannock website, all of the game meats served by the restaurant are organic and free-range, while its seafood and fish are wild-caught, caught off the coast of British Columbia.
The restaurant also favors indigenous suppliers for its ingredients and sources its supplies locally first, then from Canada and, if not, from Turtle Island (North America).