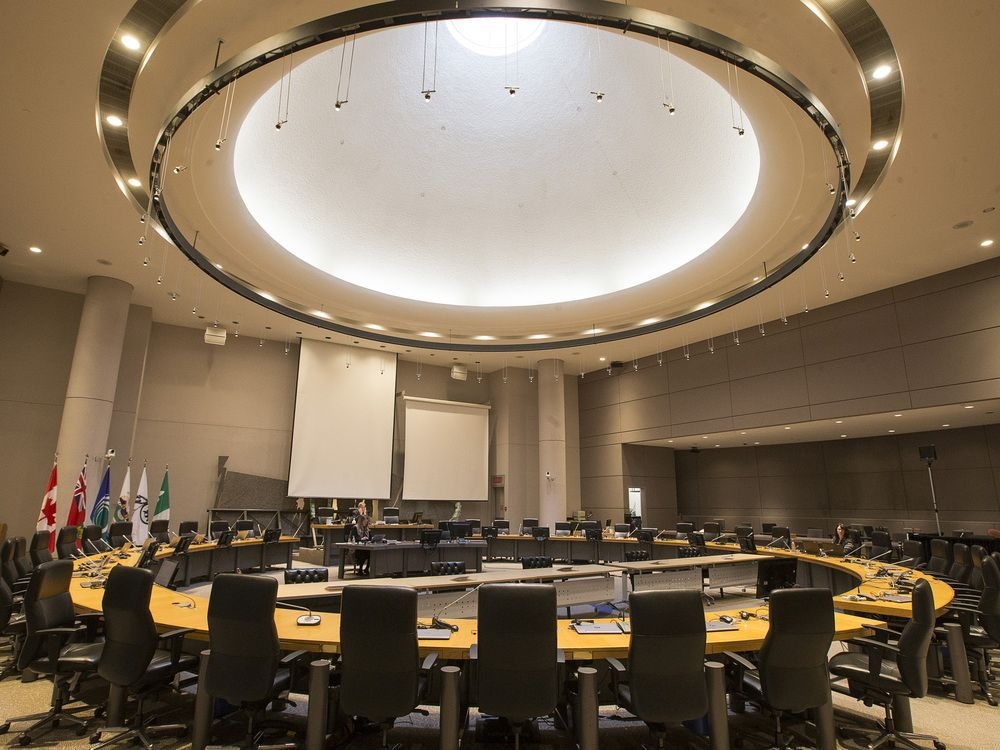 Letter to the editor: Motion to reduce the size of Ottawa council needed
Here are today's letters from the Ottawa Sun to the editor.
Content of the article
MOTION TO CUT COUNCIL
Content of the article
Re: Board some clippings; Ottawa City Hall needs a Toronto-style overhaul from the Premier — and fast, column, June 20
It may be too late for this fall, but Doug Ford needs to put in place legislation to reduce the number of low-swell councilors in this town. Brian Lilley astutely points out that city councilors in Toronto represent an average of 112,000 voters, whereas here in spoiled Bytown, after the October election, there will be a ratio of about 41,000 to each elected official.
It's completely unnecessary and a hell of a waste of taxpayers' money. Delete these posts as soon as possible.
Another thing, while you're at it, Mr. Prime Minister, how about instituting term limits.
STEPHEN FLAGAN
(What could go wrong?)
Content of the article
NOT MUCH TO CELEBRATE, CANADA
Oh, Canada, what are you doing? Here we are about to celebrate your 155th and everything seems to be going downhill.
You have lost the credibility of your international relations. The armed forces are ill-equipped to help other countries, let alone protect your own citizens. You probably have the airport world record for waiting time for planes to and from. Obtaining a passport is more complicated than obtaining a private audience with the Pope. Underfunded health system. Most of your government services are in shambles.
Your Prime Minister considers himself a global star (probably true since your public keeps voting for him). He loves telling the provinces how to manage their responsibilities, but cannot manage his own. Your minority government fired a quick shot at its voters by securing a majority government with the help of the NDP…too bad for democracy. Your ministers, however, have done well.
Content of the article
It is not surprising that the Prime Minister's residence is in a sorry state, reflecting the situation in the country.
RAYMOND LAFLAMME
OTTAWA
(We will always raise a flag and raise a pint on Canada Day.)
WAIT…AND WAIT…AND WAIT
Subject: STAFF SHORTAGE: Fewer surgeries, longer waits in Ottawa hospital emergency departments, online edition, June 20
In Ottawa, the average ED wait to see a doctor is 3.4 hours at CHEO and the general campus of The Ottawa Hospital. The wait at Queensway Carleton Hospital is 2.8 hours, the Ottawa Hospital Civic Campus is 2.5 hours and Hôpital Montfort has the lowest wait time at 1.8 hour. (Obviously, if everyone starts going to Montfort, the 1.8 hour wait time will increase.)
Content of the article
It's a long wait, and let me just say that if Premier Doug Ford was in Ottawa and for some reason drove to the ER — not an ambulance because that's another pair innings — there's no way Ford would sit in a waiting room for 1.8 hours, let alone 3.4. (I'm not sure about the fish pot. Not sure if that's even a thing.)
Either way, the "experts," because we have to rely on the "experts," need to look at the "root cause" of why so many people go to a hospital emergency room.
I'm no expert, but I think I got this one anyway. If I had to put my money (not a lot) I would put it on the lack of family doctors in Ontario and the ones we have are using phone appointments rather than in person appointments.
To finish in song, Mick Jagger does not wait for a doctor, he waits for a friend. Oh…
JILL YOUNG
OTTAWA
(It seems (Can't Get No) Satisfaction would have been a better song choice.)