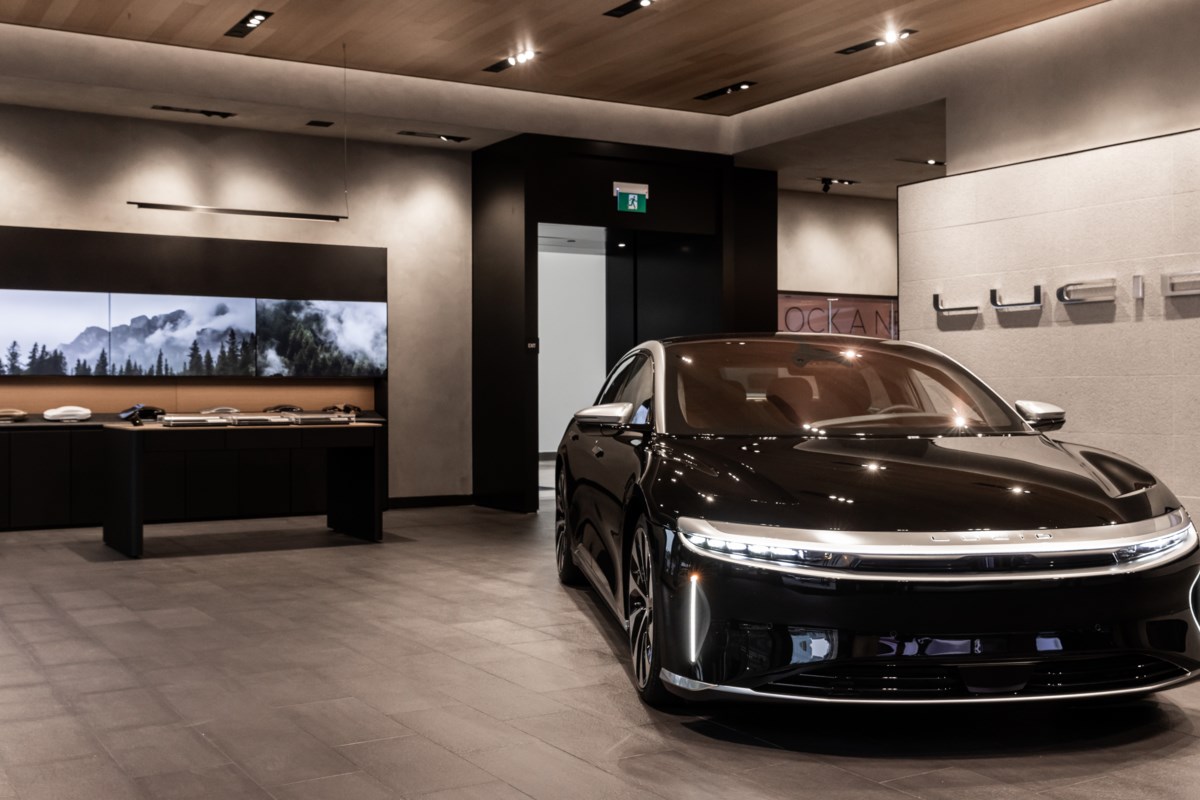 Luxury electric vehicle company opens showroom in Vancouver
As part of the unveiling of its rates for all of Canada, a major brand of luxury electric cars has settled here in Vancouver.
Lucid Motors announced on Friday (October 15) that this was the first time Lucid had confirmed pricing or opened a studio outside of the United States. The studio will open on Saturday, October 16 at the CF Pacific Center to showcase its price range from $ 105,000 for the 480 horsepower Lucid Air Pure.
"The announcement of Canadian pricing and our first retail location in the country in tandem is essential in bringing the Lucid brand to Canada," said Zak Edson, senior director at Lucid Group. "This opening is the first of many announcements for locations outside of the US market as we continue our rapid global expansion. "
The United States Environmental Protection Agency (EPA) recently released its official range estimate for the Lucid Air Dream Edition range. The untested range reaches 836 km on a single charge, the longest range for an electric car rated by the EPA.
With customer-grade cars now rolling off the line, Lucid has confirmed that deliveries to the United States will begin later this month. Canadian deliveries will follow shortly thereafter.
While Lucid's studio at the CF Pacific Center is the first to open in Canada, it will soon be followed by a studio in Toronto.
For more information on the studio's opening hours, you can check the Lucid Motor website.