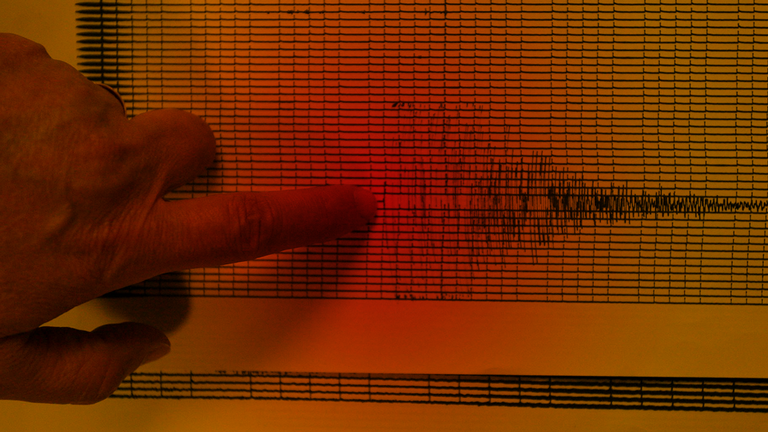 Mexico hit by a strong earthquake
According to initial estimates, the earthquake was a magnitude 7.5 event that struck at a depth of 10 kilometers.
A major earthquake hit the west coast of Mexico.
The 7.6 magnitude earthquake shook the central Pacific coast on Monday September 19 at 1:05 p.m. local time, triggering an earthquake alarm in the capital.
According to the US Geological Survey, the seismic event struck south of Guadalajara, off the state of Michoacán.
According to initial estimates, the earthquake was a magnitude 7.5 event that struck at a depth of 10 kilometers.
Subsequent readings have increased this rating by 0.1, with a revised depth of 15.1 kilometers.
Tremors would have been felt as far as Mexico City.
One person was reportedly killed when a mall wall collapsed in the port city of Manzanillo, Colima, President Andrés Manuel López Obrador said in a tweet.
Some early reports of damage include buildings, a hotel and a hospital in Coalcoman.
The US Geologic Survey initially estimated the magnitude at 7.5.
The earthquake triggered a "potential threat" of tsunami in the region.
Canadians in Mexico remember shaking
For Roger Dupuis and Nancy Negus, two Canadians from Chapala, located south of Guadalajara, it took a while to understand what was going on.
"I thought Nancy was playing a trick on me by moving that big granite table, which I knew was impossible. It was kind of like being on a boat, like you were on Jell-O," Dupuis said.
"We didn't know what to do."
They say CityNews the earthquake lasted about 30 seconds and was the first they had ever felt.
They say they got up from the table and tried to find a room in their house where, "If something were to fall from the roof, we wouldn't be crushed."
Upon reflection, they say that next time they would rather go outside.
Monday's shaker came on the same day as two other high-profile earthquake events in Mexico – the first in 1985 and the other in 2017.
The first of the two was a magnitude 8 earthquake that also hit the coast of Michoacán. This earthquake caused considerable damage as far as Mexico City, as well as deaths and injuries.
The other earthquake to strike on September 19, 2017 was also a fatal eventthe 7.1 magnitude event killing more than 200 people as buildings collapsed in central Mexico.
"It's a coincidence" that this is the third earthquake on September 19, said US Geological Survey seismologist Paul Earle. "There is no physical reason or statistical bias toward earthquakes in any given month in Mexico."
With files from The Associated Press.