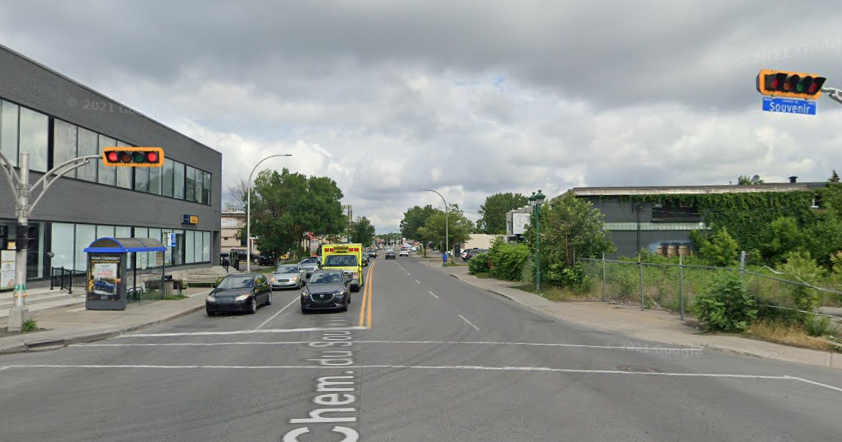 Montreal remains alone in resisting Right-on-Red | City News
With a new year and the recent municipal elections The suburbs wanted to come back to the question of the ban on turning right at red lights for a long time in Montreal. Montreal and New York are well known as the only cities in North America that prohibit right turns on red. But while much of New York City is dense and very congested with traffic, Montreal is much less dense and with a much smaller population.
The Société de l'assurance automobile du Québec itself details the benefits of turning right on red in its report. In the Saaq's own words, the benefits include:
• "It harmonizes Québec regulations with those of most Canadian provinces and American states.
• "It saves time."
• "It reduces fuel consumption as well as polluting emissions."
We see many motorists daily, some with Ontario license plates and even some with Quebec plates, illegally turning right on red on the island. But of what The suburbs learned recently, Montreal is not moving on this issue.
Hugo Bourgoin, media relations manager for Montreal, pointed out that when the right turn on red was introduced in Quebec in 2003, Montreal asked to be excluded because of "road safety problems, particularly for road users. more vulnerable.
"Following the public consultation on safe coexistence between vulnerable users and heavy vehicles in urban areas held in 2017, the Standing Committee on Transport and Public Works recommended maintaining the ban on turning right at traffic lights red, a recommendation which was subsequently endorsed by the Executive Committee. ", The suburbs has been said. « The State of Road Safety 2020 [Montreal report] shows that for the period from 2015 to 2020, 3.2% of fatal and serious collisions involving a pedestrian occur with a vehicle making a right turn, while this rate is 1.2% for cyclists. These accidents occur despite the ban on turning right on red and the work done by the City and its Vision Zero [the global campaign to eliminate all traffic fatalities] the partners."
The city added that "the implementation of [right turns on red] (VDFR) would therefore go against the principles of the Vision Zero action plan adopted by the City, the objective of which is to reduce the number of deaths and serious injuries on the City's network to zero by 2040. .
However, even New York City has allowed rights to red at some intersections, particularly on Staten Island. "The city's Department of Transportation advises that the right to red is only implemented at intersections where pedestrian safety will not be compromised, and that there is adequate visibility and spaces for turns to be made. performed safely," reads a 2019 NY1 article.
More locally, Laval, just north of Montreal, and a rapidly growing city that has more traffic than in the past, still allows rights on red, with a few exceptions at high-traffic intersections. The same goes for the towns immediately south of Montreal which have also grown rapidly over the years.
Laval police were unable to provide statistics on accidents caused by right turns on red, saying that "one would have to go through all the reports to find out if the accident was caused by a turn at right at a red light, and there are a lot of accident reports. The police later told us that "we are constantly monitoring and checking to see if there are any problematic streets or intersections."
A 2018 Canadian Press article pointed out that, from 2003 to 2016, according to statistics obtained from Transports Québec, seven people died as a result of motorists turning right at a red light. Statistics for 2017 and 2018 were not available. Thirty-seven people were seriously injured and 1,140 lightly injured. However, the numbers have decreased over time as motorists and pedestrians have become accustomed to the right on the red ruler.
The Department for Transport told CP at the time that red rights are safe if done correctly, such as motorists stopping and looking before continuing. The department also said red duties accounted for just one percent of all accidents at the time. accidents. We asked Transports Québec for more precise statistics.
Toronto, a high-traffic city, still allows right turns on red. While a 2019 Toronto traffic report indicated that a right-on-red ban would in theory protect pedestrians and cyclists, it points out that "historically, approximately 2% of KSI crashes (kills and serious injuries) with of pedestrians and 4% of KSI collisions with cyclists were with a right-turning vehicle that illuminates a red signal.