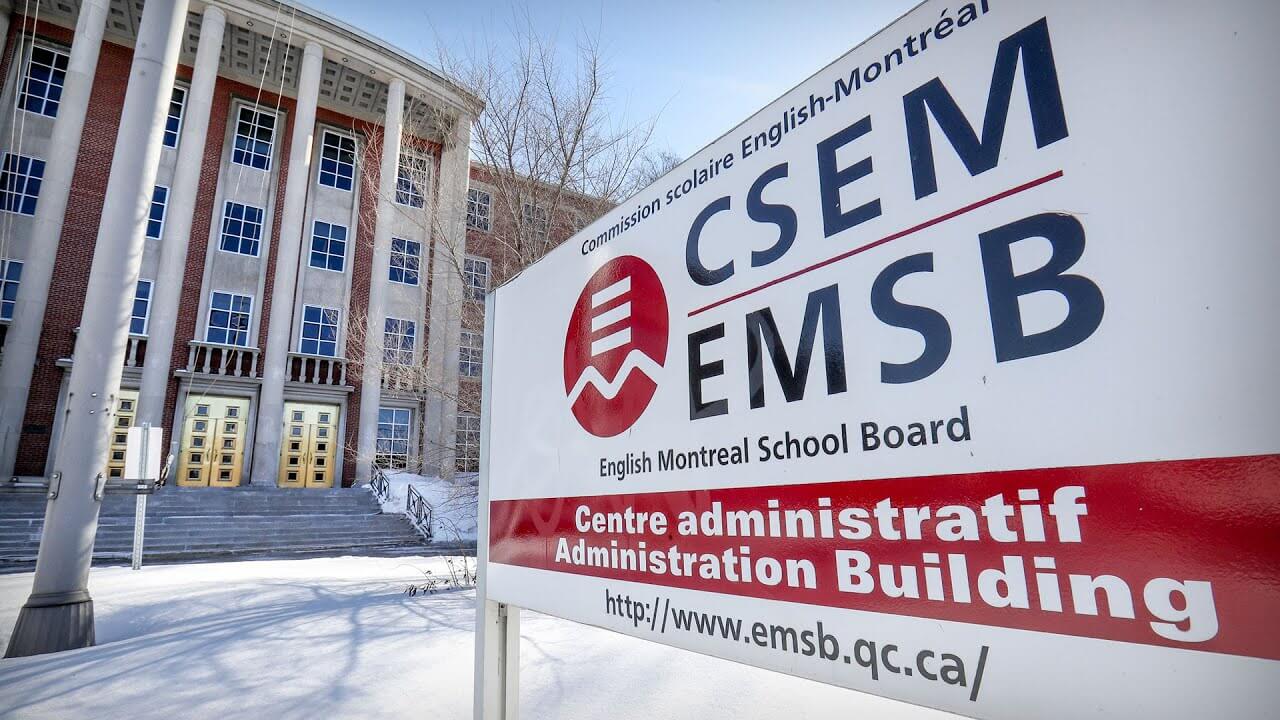 Montreal's largest English-language school board recognizes May as Jewish Heritage Month
22 December 2021
MONTREAL – B'nai Brith Canada has successfully launched a national campaign urging school boards, cities and other public groups to pass motions that will recognize each month of May as Jewish Heritage Month.
We take our proverbial hat off to the English Montreal School Board (EMSB) – the largest English-speaking school board in Quebec – for becoming the first to pass the motion. Through educational programs offered during Jewish Heritage Month, we hope such initiatives will help focus on the positive and inspiring roles that Jewish Canadians have played and continue to play in this country. Jews have excelled in a wide range of businesses through their leadership and accomplishments, contributing significantly to Canadian life, while having to overcome systemic barriers of discrimination.
"The English Montreal School Board is pleased to respond to B'nai Brith's campaign to urge municipalities and school boards to recognize each month of May as Jewish Heritage Month," said Ellie Israel, commissioner of the board. English-Montreal school. "The Jewish community is an integral part of our school community.
"We believe this motion alerts the public to the many important contributions Jews have made to the building of Montreal and allows us to present Jewish culture and heritage to our entire student body. Our committee therefore accepted the challenge and we invite other school boards and local authorities to do the same.
During the COVID-19 pandemic, there has been a growing wave of anti-Semitism on the ground in Canada and online. Last May, during the conflict between Israel and Hamas, we recorded an unprecedented number of anti-Semitic incidents, including shocking calls to rape Jewish women and stones thrown at peaceful protesters. There were Nazi emblems on our streets. Statistics Canada has noted a record number of hate crimes reported to police, with Jews being disproportionately targeted.
In 2018, Parliament designated May as Canadian Jewish Heritage Month, recognizing the important contributions Jews have made to the social, economic, political and cultural fabric of Canada. However, it is only until local authorities pass and promote the bill by passing their own motions that it can be successful.
"A motion like this is especially important after the many incidents of anti-Semitism that occurred from coast to coast in 2021," said Ellie Israel. "It allows people to express their solidarity with the Jewish community and isolates fanatics and haters. We believe the motion promotes solidarity and understanding and is fully consistent with the promotion of an inclusive school board. . . "
"We are dealing with firsthand reports of anti-Semitism in Canada and the numbers keep increasing," said Marvin Rotrand, national director of the B'nai Brith League for Human Rights. "We must tackle this phenomenon head-on and vaccinate future generations against anti-Jewish hatred with education in classrooms and other public forums. "
Michael Mostyn, CEO of B'nai Brith Canada, echoed Rotrand's sentiments.
"Generations of Jewish Canadians have made an enormous contribution to shaping the fabric of Canadian history, culture and society," said Mostyn. "It is essential to recognize their achievements and to pay them appropriate tribute. We congratulate the English Montreal School Board for being the first to board.