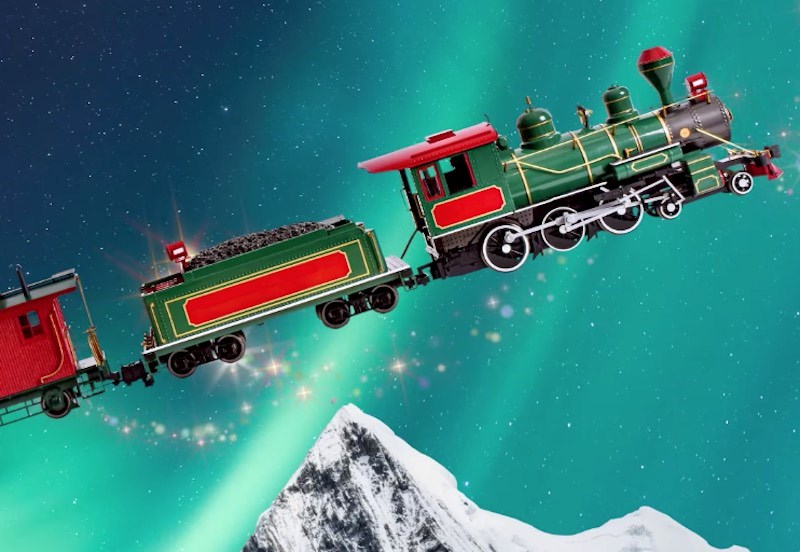 North Star Experience 3D Vacation Train Ride in Vancouver, BC
Embark on a virtual journey beyond the Northern Lights with all the sights and sounds of the happiest season
There's a new, family-friendly, festive vacation event taking place at three locations in Metro Vancouver that takes you on a journey to the North Pole.
The North Star Experience Train is an "immersive sound and light show" that invites young and old alike on a vacation adventure that will transport you to "a whole new world filled with beautiful scenery".
The new seasonal event will take place from November 24 to December 23, 2021 at three shopping malls in Metro Vancouver: Guildford Town Center (Surrey), Metropolis at Metrotown (Burnaby) and Tsawwassen Mills (Tsawwassen First Nation).
Here's what to expect on this magical virtual journey: "As the sun sets and the moon rises, the spirit of the season kicks in as the train travels through a winter wonderland. mountains, valleys, villages and oceans pass by as you approach the North Pole, all against a magnificent backdrop of the Northern Lights. "
Of course, the cheerful man with the beard in the red suit will be there to welcome you. When you get off the train, your adventure ends when you take your photo with virtual Santa Claus. (But note that this is not an in-person experience with Santa Claus.)
As places are limited, each participant must purchase their tickets in advance. A reservation fee applied to each ticket will help support the Qajuqturvik Community Food Center, which works to strengthen health, belonging and food sovereignty in Iqaluit, Nunavut.
North Star Experience Train
When: 24 Nov Dec 23, 2021
Or: Guildford Town Center (Surrey); Metropolis in Metrotown (Burnaby); Tsawwassen Mills (TFN)
Tickets: Reserve online (Guildford; Metrotown; Tsawwassen Mills)