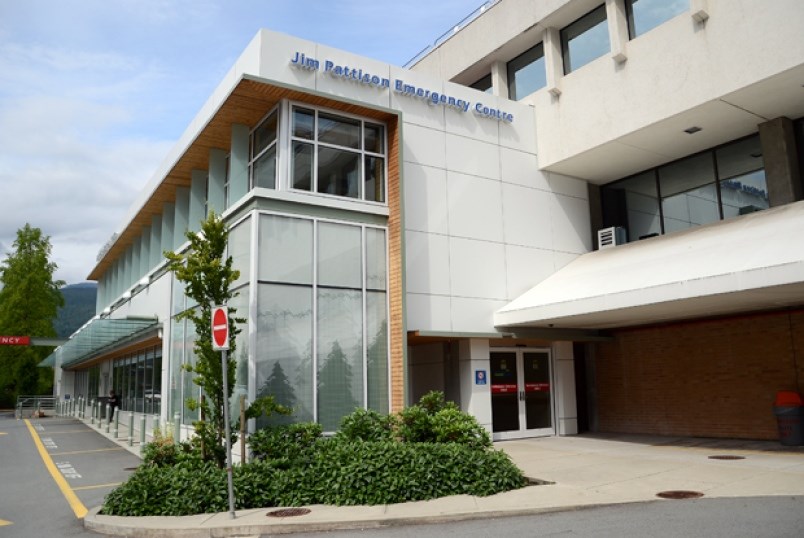 Nurses at Lions Gate Hospital in North Vancouver grappling with staffing shortages: union
Nurses wonder how the health authority will staff the new high acuity wing and acute care tower being built at Lions Gate.
Nurses who work at Lions Gate Hospital say they are overworked and understaffed, and wonder how the health authority plans to staff the new high-acuity and acute-care facilities being built. building in the facility.
Aman Grewal, president of the BC Nurses Union, said she heard from nurses at the North Vancouver Hospital, particularly those who work in the emergency department.
On a recent weekend, the department saw 50 more patients than usual through the emergency room doors in a single day, while nurses were understaffed by three or four people on all shifts, said Grewal.
Similar situations are occurring in other hospitals in the province.
But the nurses' union and nurses who work in hospitals said the situation is particularly dire at Lions Gate.
Nurses leave LGH ER
"There is a massive exodus of nurses out of Lions Gate ER. They just can't cope anymore," Danette Thomsen, vice president of the nurses' union, told the North Shore News in November. "They are going to work elsewhere."
"We know that [Lions Gate] The emergency department is one of the most understaffed units in the Vancouver Coastal Health Authority," Thomsen said – with fewer nurses working than what would be considered normal for a regular shift.
The nursing shortage is impacting patient care, Grewal said, as a nurse on a unit normally responsible for four patients can now care for six or seven patients and have to decide who to care for first. – the person in need of medication, the person who needs an intravenous infusion or the person whose dressings need to be checked.
"They're trying to sort it out," she said.
Study finds nurses' stress impacts patient care
As the pandemic approaches two years, a recent UBC study has established links between the stress experienced by frontline nurses and the quality of care provided to patients.
The study, led by assistant professor of nursing Farinaz Havaei, of North Vancouver, found that the more severe the mental health symptoms reported by nurses, the more likely they were to rate the quality of care and safety in hospitals, long-term care homes and community health centers as poor.
"We are in a serious nursing crisis," Grewal said.
Call to reassess requirements for foreign nurses
Grewal said nurses are calling on the government to increase funding for more places and instructors in nursing schools and to relax certification requirements for internationally educated nurses to work in Canada.
"I have heard of nurses who have taken the exact same tests that our nurses take here in Canada. They are put through this whole accreditation process. Some of them have been nurses for over 20 years," she said.
Staffing of new units questioned
Grewal said these issues are particularly relevant for Lions Gate, which is due to complete work on a new high-acuity unit this spring – which is one step away from an intensive care unit – and has begun construction of a new high-acuity tower. acute care.
"How are you going to endow it? " she asked. "Where are you going to get the nurses?" »
VCH says staff are being recruited
In response to questions, Vancouver Coastal Health released a statement acknowledging that the pandemic has been extremely difficult for frontline staff, especially during the latest Omicron wave. The health authority added, "VCH continues to explore and implement a wide range of measures to help address current staffing challenges."
"LGH has already identified and trained staff for the staggered opening of the new (intensive care unit) and further recruitment is currently underway."