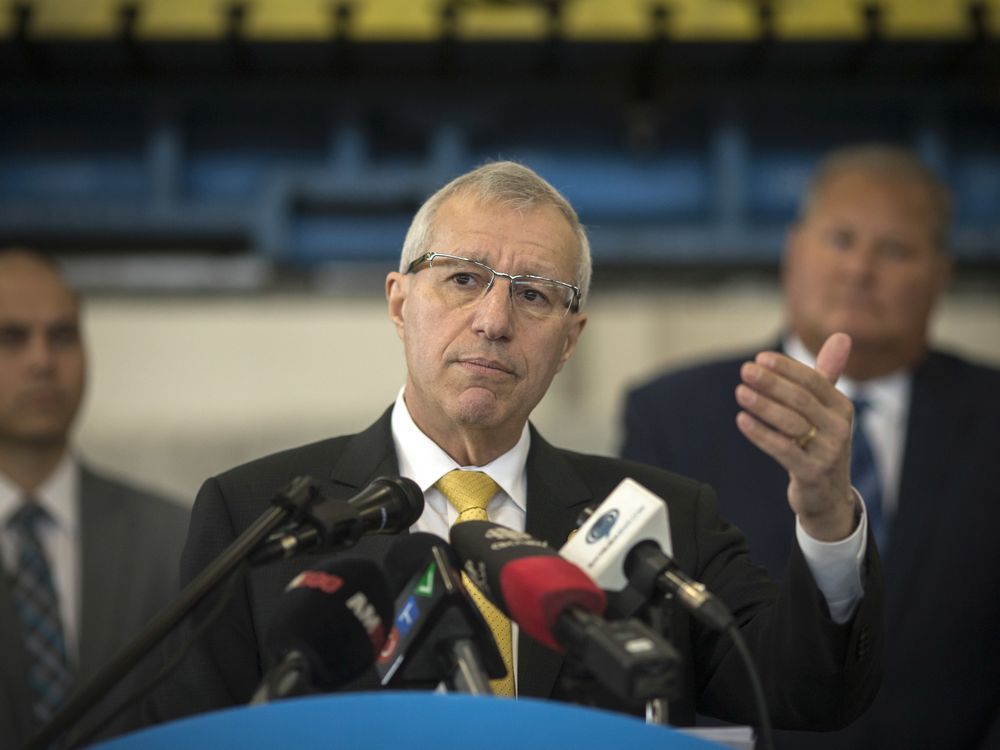 Officials targeting their American counterparts on an individual basis
Content of the article
As President Joe Biden's Build Back Better electric vehicle rebate plan has become bogged down in U.S. Senate politics, Ontario Minister of Economic Development, Job Creation and Trade Vic Fedeli said this week that Canadian officials were taking advantage of the lull to try to kill any chance of its revival.
Content of the article
The bill offers rebates of up to US$12,500, but only for vehicles produced in unionized US factories.
Canadian auto officials fear the subsidy will incentivize automakers to direct all new investment to the United States to qualify for the rebates.
"It remains a challenge," Fedeli said.
"Just before Christmas, the bill didn't pass the US Senate, so it was a bit of a reprieve and gave us a chance to reorganize."
According to reports out of Washington this week, it looks like President Biden will once again try to pass the massive bill by scrapping some proposals.
Whether the electric vehicle rebates survive in the revamped bill being prepared remains unknown.
Democratic Sen. Joe Manchin, who owns a non-union Toyota plant in his state (West Virginia), killed Biden's hopes of passing the original bill before Christmas.
Advertising
This ad has not loaded yet, but your article continues below.
Content of the article
"We continue to communicate with senior US officials, senators and members of Congress," Fedeli said.
"We spoke with them one-on-one. We have identified individuals, without naming anyone, who are open to our concerns about the damage this bill will cause.
"We are showing that this problem is not good for the United States either. It's bad for American jobs.
Ontario's efforts are led by the Premier's Council led by Unifor National President Jerry Dias. The council formed in early December includes representatives of all automotive players in the province.
The federal government joined a Mexico-initiated trade action last week challenging the US interpretation of domestic content in vehicles.
Advertising
This ad has not loaded yet, but your article continues below.
Content of the article
"We believe the Biden administration's agenda is absolutely against NAFTA 2.0," Fedeli said.
"They would rip out a section that was fundamental for both sides to sign the new NAFTA."
Diplomatic niceties were thrown out the window by Canadian officials.
Fedeli said the stakes are too high given that 53% of Canada's total trade with the United States comes from Ontario, with autos accounting for the biggest chunk.
"I think if it gets worse, it could definitely turn into a serious trade battle," Fedeli said.
"Canadians would demand that we respond as well. Canada is the largest customer of vehicles made in the United States. We buy 10% of their production.
Ontario is the largest customer of 19 US states and the second of nine other states for total goods, with nine million US jobs dependent on shipping these products to Canada.
Advertising
This ad has not loaded yet, but your article continues below.
Content of the article
"It's not in anyone's interest for someone to contradict the rules that have been established," Fedeli said.
However, not all of the provincial government's automotive interests are focused on the brewery's trade battle across the border.
Fedeli said the province continues to actively pursue building a national electric vehicle industry that includes a comprehensive national battery supply chain.
"All three levels of government are working hard to bring a battery business to Ontario," said Fedeli. "We work well together and it continues."
The federal and provincial governments have pledged hundreds of millions of dollars in support to set up a battery factory. Windsor is one of the locations that more than one company has on its shortlist for a plant.
Fedeli added that the government also wants more investment from Ontario's five automakers (Ford, Stellantis, Toyota, Honda, GM).
"We have been in constant contact with all of the OEMs in Ontario and continue to explore any expansions they may be considering in the future," Fedeli said.