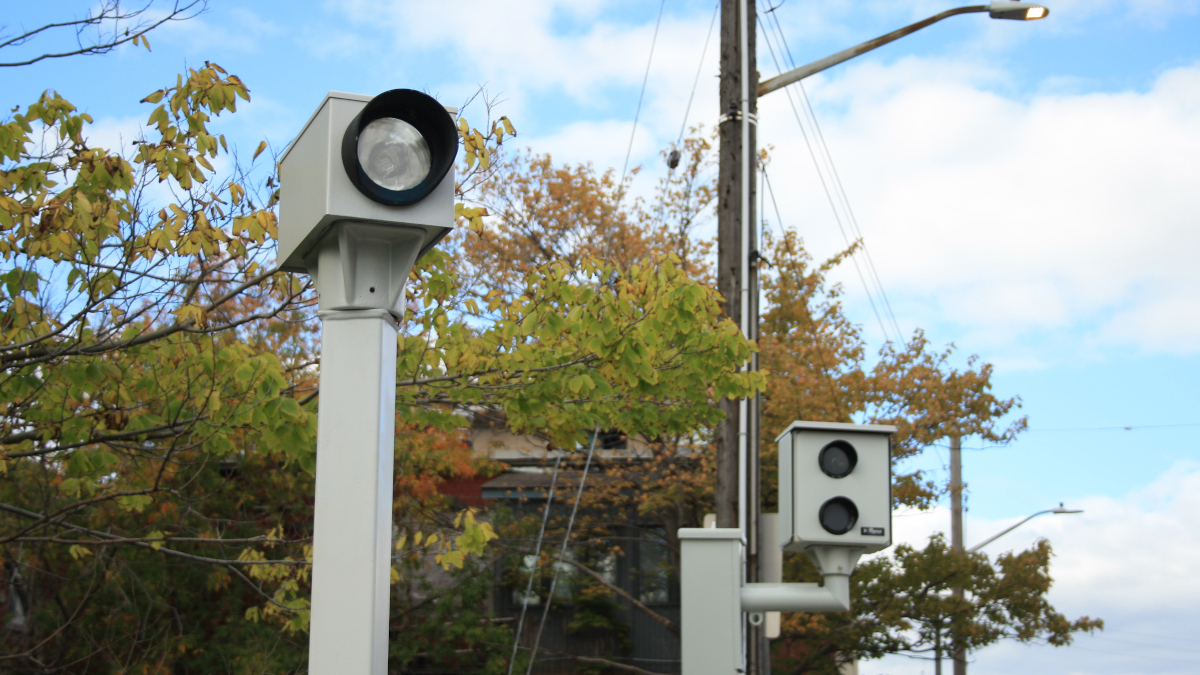 Ottawa red light camera violations declined in 2020, but more locations to come
While the number of red light camera violations fell by more than 15% in 2020 compared to 2019, some residents say they still see a lot of dangerous driving around guarded intersections despite the increase in the number of cameras .
The program, which began in 2001 with seven red light cameras across the city, expanded to 67 cameras in October 2021 with an annual budget of just over $ 2.7 million. Cameras are installed at intersections based on collision data, which is reviewed annually.
The funds cover the costs of installing, maintaining and operating the cameras. "Funding for red light cameras comes solely from the City of Ottawa," said Phil Landry, the city's director of traffic services in a recent email.
Finally, the expansion of the Red-Light Camera program is on track to install 84 cameras.
Knowledge and awareness of red light cameras reduces the risk of aggressive driving, says the City of Ottawa.
"Red light cameras have resulted in a more than 50% reduction in dangerous right-angle collisions, as well as an overall 43% decrease in injuries," said Ottawa Mayor Jim Watson. said.
The 2019 Ottawa Road Safety Report shows that the total number of reportable collisions at city intersections has increased steadily since 2016. In 2019, there were a total of 16,399 reportable collisions, or 1,870 more than the previous year.
The 15% drop in 2020 is likely the result of a decrease in the number of drivers on the road due to working from home and other measures related to the COVID-19 pandemic.
One of the largest spikes in red light camera violations occurred from 2017 to 2018. The city installed just seven new cameras during the year, while violations rose from about 26,000 to over 41,000.
Red light camera fines are $ 260, plus a $ 5 service charge and a $ 60 victim surcharge paid to the province. Motorists can expect to pay $ 325 per violation. At that price, the 42,578 offenses committed in Ottawa in 2019 generated total fines estimated at $ 13 million.
The city derives about 75 percent of its street fines revenue.
Whether red light cameras are an effective measure to increase intersection safety is disputed. A study by economists Justin Gallagher and Paul J. Fisher studied collision data at intersections with red light cameras in three major cities in Texas. They concluded that the automated application reduced angular collisions, but resulted in an increase in rear collisions.
However, a 2011 Toronto Star article revealed that rear-end collisions were reduced at intersections in Toronto with red light cameras compared to those without.
A map of red light cameras in Ottawa. Green icons represent cameras installed after 2019.
The intersections from King Edward Avenue to St. Patrick Street recorded the highest number of violations between 2018 and 2020, with just over 12,000. King Edward Avenue to St. Andrew Street, Heron Road . West of Bank Street, Arlington Avenue and Kent Street as well as Catherine Street and O'Connor Street were also in the top five.
---
---
Gabrielle Dore, a 20-year-old student at Carleton University who lives next to the intersection of Heron and Bank, says the biggest problems she's noticed are people turning around when they're not. supposed to do so and drivers become more aggressive on the roads.
"Lately I've been cut off at a lot of traffic lights, like people having to take a turn lane or turn right in front of a traffic light. So I always get very nervous and I will slow down a bit before approaching the fire, "said Dore.
Although Dore said some drivers ignore red lights, she believes the cameras are working and supports the city's plans to add more cameras.
"At least they keep me doing what I'm supposed to do. Or make me nervous enough to do my best, "Dore said.
Nanji Basayara, a 23-year-old who also attends Carleton University, also finds the drivers to be quite aggressive, but is not sure the red light cameras are effective enough.
"Even at night, when you don't have to rush, I see people definitely rushing."
"I don't see a lot of accidents, but I do see people and cars crossing the streets even when it's a red light," said Basayara, who lives near the intersection of Walkley Road and Bank Street. "Even pedestrians, they walk straight on the path when the light is red. "
City of Ottawa Automated Speed ​​Control website says red light cameras do not detect or photograph pedestrians or cyclists when passing a red light.
Although cyclists are subject to the same traffic lights and rules as other motor vehicles, there is no way to identify a cyclist based on their photograph.
Basayara, who takes OC Transpo buses most of the time, said that although she doesn't walk or drive frequently, the lack of people obeying the traffic light rules makes her nervous.
Dore also commented on street safety and said people need to follow traffic light rules better.
"People should always be careful because [the red-lights] are there for the best interests of the people, just as they are there to keep people safe. So whether or not there is a camera, you should always do your best to stay within the law and always be safe while driving.
---