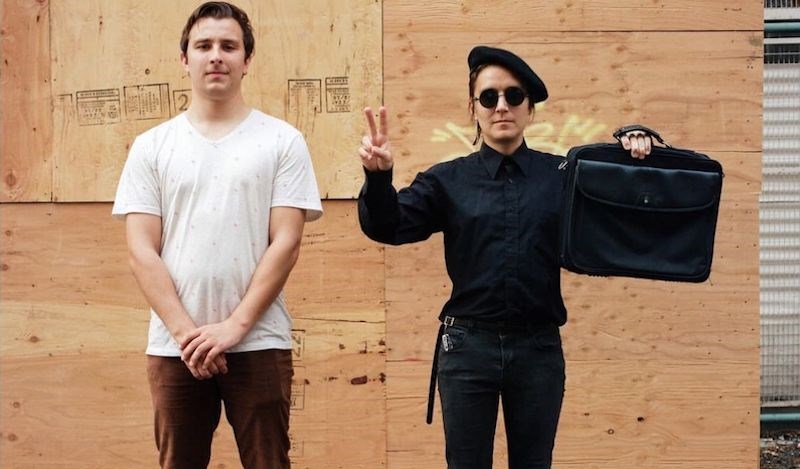 Petition launched for safe drug supply in Vancouver
"It would be a clear indicator that a response to the overdose crisis is being taken seriously."
The founders of a Vancouver-based group fighting for a safe supply of heroin, cocaine and methamphetamine have launched a petition to the federal government.
Started by the Drug User Liberation Front (DULF), the Change.org petition calls on the Canadian government to approve an exemption for a compassion club model to provide safer medication to people who use drugs. The exemption is approved by Vancouver City Council, which unanimously approved the motion in September.
The petition is also being launched on behalf of the Vancouver Area Network of Drug Users (VANDU), another Downtown Eastside group that advocates for a solution to the drug toxicity crisis.
"The DULF Compassion Club is an innovative project that aims to reduce overdose-related deaths by introducing regulation in the illicit drug market and providing a constant supply of substances that are [labelled] with content and power, "the petition explains.
DULF and VANDU also submitted an Addiction and Substance Abuse Program (SUAP) application for funding for a compassion club pilot project called the DULF Fulfillment Center and Compassion Club Pilot.
To date, DULF says it has distributed over 100 grams of the drugs that have been tested by "FTIR spectrometry and immunoassay" to ensure that they are free of "fentanyl, fentanyl analogues, benzodiazepines and other harmful adulterants." According to the group's internal data, there have been no overdoses, "fatal or otherwise," from people using its tested supply.
"Our project has great potential to demonstrate that the current rate of drug overdose deaths can be dramatically reduced by providing compassion club members with direct access to heroin, cocaine and methamphetamine, all with from [labelled] content ", we read in the SUAP application.
DULF is requesting $ 268,947 from Health Canada for a 15-month pilot project, as well as additional in-kind support provided by Dr. Thomas Kerr, Division of Social Medicine, UBC. There will also be a donation of $ 145,000.
DULF and VANDU are calling on Health Canada, the Federal Minister of Health and other parties to grant the exemption request and approve the SUAP request.
"This would be a clear indicator that a response to the overdose crisis is being taken seriously and that the Canadian government cares for the lives and future of people who use drugs, and that it respects their rights guaranteed by the Charter to life, liberty, security and equality. , specifies the petition.
As of this writing, nearly 900 people have signed the petition.
Compassionate clubs for heroin, cocaine and methamphetamine in Vancouver
DULF co-founder Jeremy Kalicum told Vancouver Is Awesome in a previous interview that the organization wants to obtain drugs legally but could not do so without the exemption from the federal government.
Fair Price Pharma, a Canadian not-for-profit pharmaceutical company, can supply DULF with injectable pharmaceutical heroin. The company is led by Dr. Perry Kendall, British Columbia's first medical officer of health, who corresponds regularly with the organization.
At the moment, Fair Price Pharma can only supply heroin. Kalicum said there are other companies supplying cocaine, but DULF has not contacted them yet.
Over the past year, DULF has distributed drugs at events aimed at demonstrating the life-saving potential of legalizing drugs.
Over the past 25 years, more than 12,632 British Columbians have died of overdoses of illicit drugs. It is equal to the population of the town of Terrace.
Since the declaration of emergency in 2016, some 7,000 people have died.
In January, an average of 5.3 people died each day.
British Columbia Chief Coroner Lisa Lapointe said overdoses were the fourth leading cause of death in the province, with the average age of death being 43.
With files from Jeremy Hainsworth