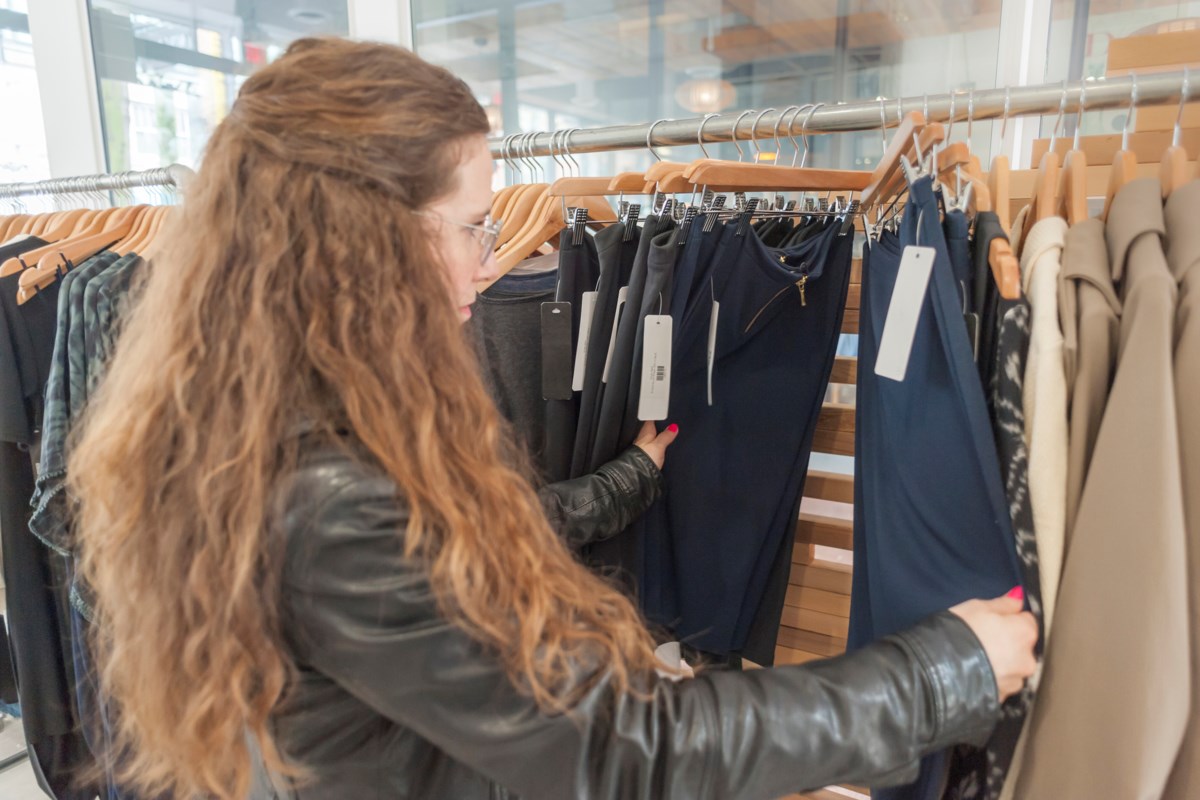 Pop-up shops and markets around Vancouver in April and May
These pop-ups are a dream come true for shoppers looking for all things local, sustainable and handcrafted
Vancouver is a city that loves artisans, with plenty of cafes, markets, vintage stores and pop-up shops to satisfy a weekend of coffee outings, convivial brunches, cool pieces and discovering local vendors.
The city is teeming with unique businesses, making pop-up shops and markets a great way to explore what Vancouver's local community has to offer.
Lingerie by Diane x Huha
Stop by to check out Huha, a sustainable and healthy underwear brand founded by women and based in Vancouver. Shop and chat with the founder, and get a free gift with purchase.
When: April 21-23 from 3 p.m. to 6 p.m.
Or: Diane's Lingerie – 2950 Granville Street, Vancouver
Earth Day Sustainability Craft Market
This market is local, small and sustainable. Lulu Island Winery hosts a pop-up Earth Day market dedicated to all things green; beauty, skincare, home decor, pet products – all natural, vegan or sustainably produced. The market will also feature live music from local artists, a Persian food truck and wine tastings. Bring your own bags and containers are encouraged.
When: April 23 from noon to 4:30 p.m.
Or: Lulu Island Vineyard – 16880 Westminster Hwy, Richmond
Collective Will x Secret Location Pop-up
To celebrate Earth Day, sort through the vintage collections of the women-owned collective brand Will, and shop the closets of the design consultants and stylists at Secret Location (a very neat and stylish pop-up) .
When: April 23 from 11 a.m. to 6 p.m. and April 24 from 12 p.m. to 5 p.m.
Or: Secret Location Store – 1 Water Street, Vancouver
Pop-up All About Mom
Just a week before Mother's Day, this pop-up window brings together women-owned businesses to support the Surrey Women's Centre. There will be charcuterie and beverages while shopping Muse Social Fashion House selections.
When: April 30 from 7 p.m. to 9 p.m.
Or: Muse Social Fashion House – #128 15745 Croydon Dr, Surrey
Mother's day pop-up
Shopping or quality time with mom? This pop-up features candles, ceramics, flowers, jewelry, wellness brands and more that would also make a great Mother's Day gift.
When: May 7 from 10 a.m. to 5 p.m.
Or: 510 Clark Drive, Vancouver
The neighborhood pop-up
A pop-up with various goodies to fill your collection of local crafters and biz; slow fashion and accessories, sustainable home decor, ceramics, jewelry, candles, dried flowers, prints, skin care and much more.
When: May 7 from 11 a.m. to 5 p.m.
Or: Studio Kou – 2008 Manitoba St., Vancouver