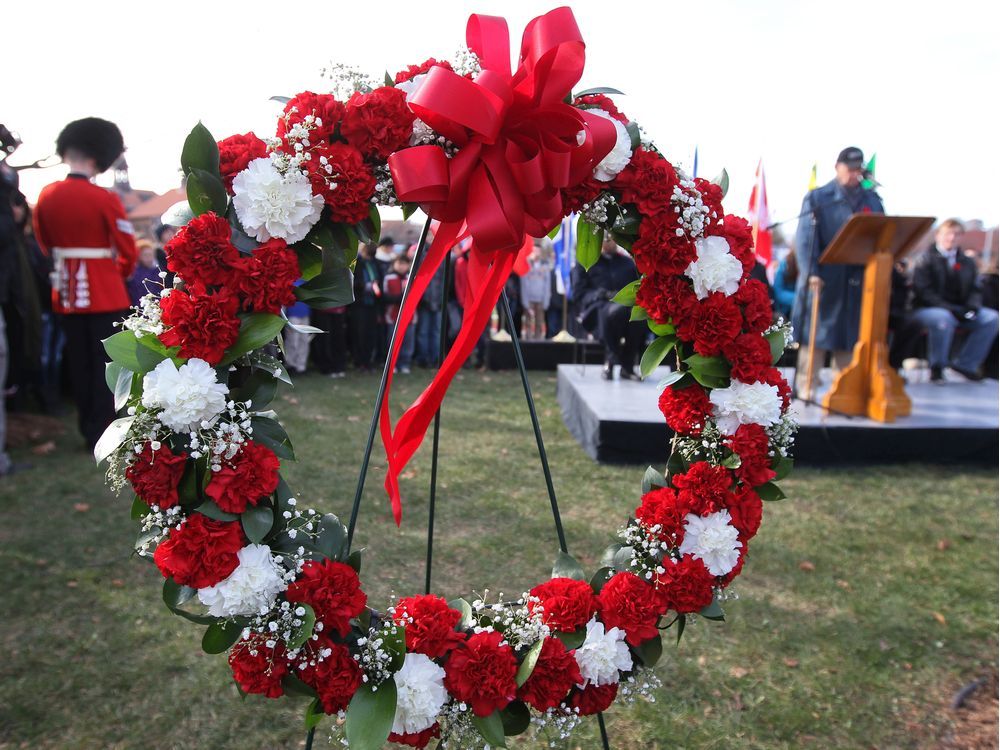 Remembrance Day Ceremonies Across the West Island
Content of the article
Remembrance Day ceremonies are once again taking place on the West Island.
Content of the article
16e The joint Remembrance Day Ceremony will take place on Thursday, November 3 at Memorial Field at John Abbott College in Ste-Anne-de-Bellevue.
Content of the article
This year's event promises to be one of the largest with seven schools taking part in the ceremony, as well as veterans and members of the Grenadier Guards. Participating schools include McGill University's Macdonald Campus, John Abbott College, Macdonald High School, and Edgewater, Dorset and St. Patrick's Elementary Schools.
The one-hour bilingual ceremony begins at 10:15 a.m. at Memorial Field (athletic field) and the bleachers are used for the participants. In keeping with tradition, pipers will simultaneously lead bands onto the field from MacDonald High, McGill and John Abbott. Ste. Anne's Hospital veterans will already be seated. Daniel Magee and Magli Shimotakahara of Student Union John Abbott College (SUJAC) will be the emcees for the event.
Content of the article
Another Remembrance Day will take place on Saturday, November 5 at Beaconsfield Heroes Park.
The event begins at 10:45 a.m. and residents are invited to attend the ceremony commemorating and honoring the contribution of Canadian veterans.
Beaconsfield Mayor Georges Bourelle will be on hand, along with Honorary Colonel Jim Killin, Major Richard Gratton, Chairman of the Heroes Committee, and other local dignitaries. Members of the Royal Canadian Legion, local veterans associations, 690 Squadron cadets and Pathfinders are also invited to the commemorative event.
Heroes Park is located at 288 Beaconsfield Blvd., across from Centennial Park.
Another ceremony is scheduled for Sunday, November 6 at the cenotaph behind Pointe-Claire City Hall, 451, boul. St-Jean. Mayor Tim Thomas will be on hand for the ceremony, which begins at 10:30 a.m.
A Remembrance Day ceremony will also take place on November 11 at the National Field of Honor in Pointe-Claire. The Field of Honour, administered by the Quebec Section of the Last Post Fund, is the resting place of 17,000 Canadian and Allied veterans and their family members.
Remembrance Day ceremony in Beaconsfield canceled due to COVID-19

Remembrance Day Ceremonies Planned in the West Island