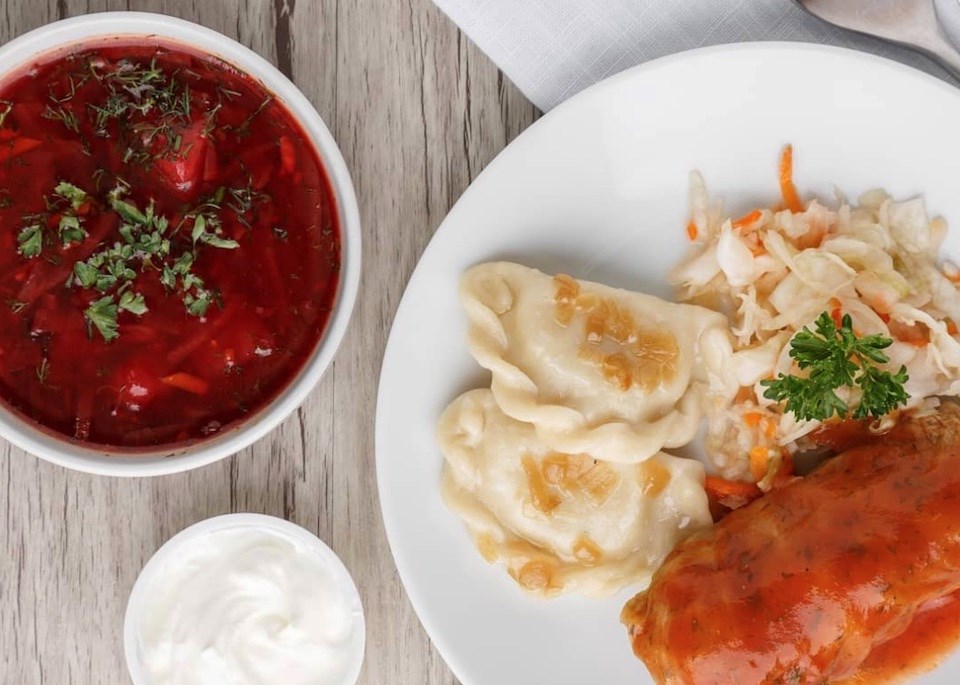 Russian bakery in Vancouver targeted by threats selling pierogies to benefit Ukraine aid
"Gather! Flood the food court, line up and buy pierogies," urges event organizer
A local Vancouver business specializing in Russian food has found itself the target of harassment following the Russian invasion of Ukraine. Now this company and its supporters want to make it very clear that the operators stand in solidarity with Ukraine.
In fact, the Russian Spoon Bakery, located in the SFU Harbor Center food court in downtown Vancouver, has been actively fundraising for UNICEF's Emergency Fund for Ukraine and is committed to keep doing it.
"We will continue to give[ing] $1 from each Borscht & Piroshki and Cabbage Roll & Pierogies meal," Russian Spoon says on social media.
In response to the targeted hate, Roan Hidalgo from Surrey hosted an event to highlight the business and urge the public to buy pierogies from Russian Spoon Bakery.
Specifically, Hidalgo is calling on Vancouverites to come to Russian Spoon at 3 p.m. on Saturday, March 12.
"Russians who support Ukraine need our help. Russian Spoon Bakery, an ordinary, innocent Russian bakery that has nothing to do with the war (they literally only sell baked goods!) and publicly condemns it was threatened by anti-Russian sentiments," Hidalgo describes on the event's Facebook page.
"It's discriminatory, despicable and strongly anti-Canadian," Hidalgo said of the harassment the Vancouver-based business has faced.
"Gather! Flood the food court, line up and buy pierogies at the Russian Spoon Bakery. Proceeds will go to their fundraiser in Ukraine. When they run out, buy as much food as you can can until they are exhausted for the day."