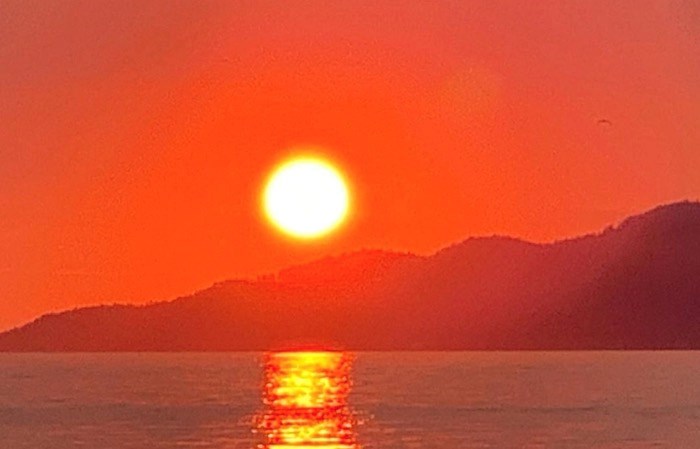 Smoke from forest fires in Metro Vancouver: air quality advisories
Windy conditions could help purify the air of smoke from forest fires in the interior of British Columbia and Washington state.
Smoke from the wildfires originating in interior BC and south of us in Washington state will likely remain in the skies over Metro Vancouver on Tuesday.
Environment Canada indicates that an air quality advisory remains in effect on August 3 for all regions of Metro Vancouver and the Fraser Valley Regional District "due to the high concentrations of fine particles expected during the next day or two ".
However, the offshore winds in Tuesday's forecast could help clean the air.
The National Weather Agency first released the advisory for Metro Vancouver on Sunday.
People with underlying chronic health conditions or acute infections, such as COVID-19, are encouraged to stay away from outdoor physical activity until the warning is lifted.
Smoke concentrations can vary widely across the region as winds and temperatures change and forest fire behavior changes, notes Environment Canada.
You can access real-time air quality readings for Metro Vancouver and Fraser Valley communities and potential health impacts anytime.
With a file from Valérie Leung