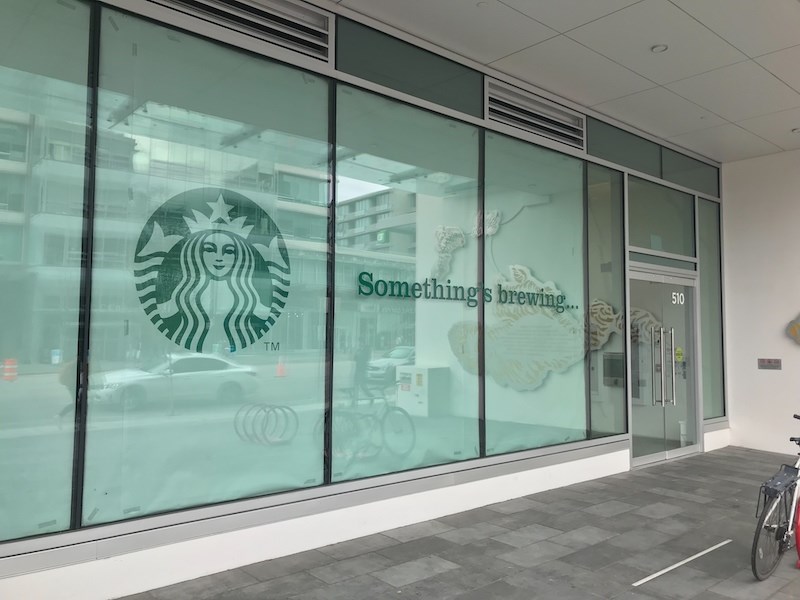 Starbucks opens new location in Cambie and Broadway
You don't hear too often these days of a Starbucks store opening – given that the company's strategy over the past year has been to shut down so many of its Canadian locations, but the global coffee chain has reaffirmed its claim on a prominent corner. in Vancouver.
Signage has been installed at the southwest corner of West Broadway in Cambie indicating that Starbucks is indeed back as a main level tenant in the newly constructed building there. The cafe chain was a tenant of the previous building on this corner, but closed in mid-2018 before demolition.
This upcoming location at the main intersection – which is set to become an increasingly important transit hub as the Broadway subway draws closer to reality – also marks a return to the familiar brand in the neighborhood in general. Recently, the 'bux closed its outpost on Cambie just north of Broadway at 8th, and had already closed its branch on West Broadway in Manitoba, which is now an Artigiano.
Starbucks at 510 West Broadway joins the already open TD Bank and two other restaurant concepts: a pizzeria called Pi Co, and what will be Vancouver's second Jollibee. The Filipino fast food chain is still preparing its first location in Vancouver and also has a franchise in Surrey in the works.