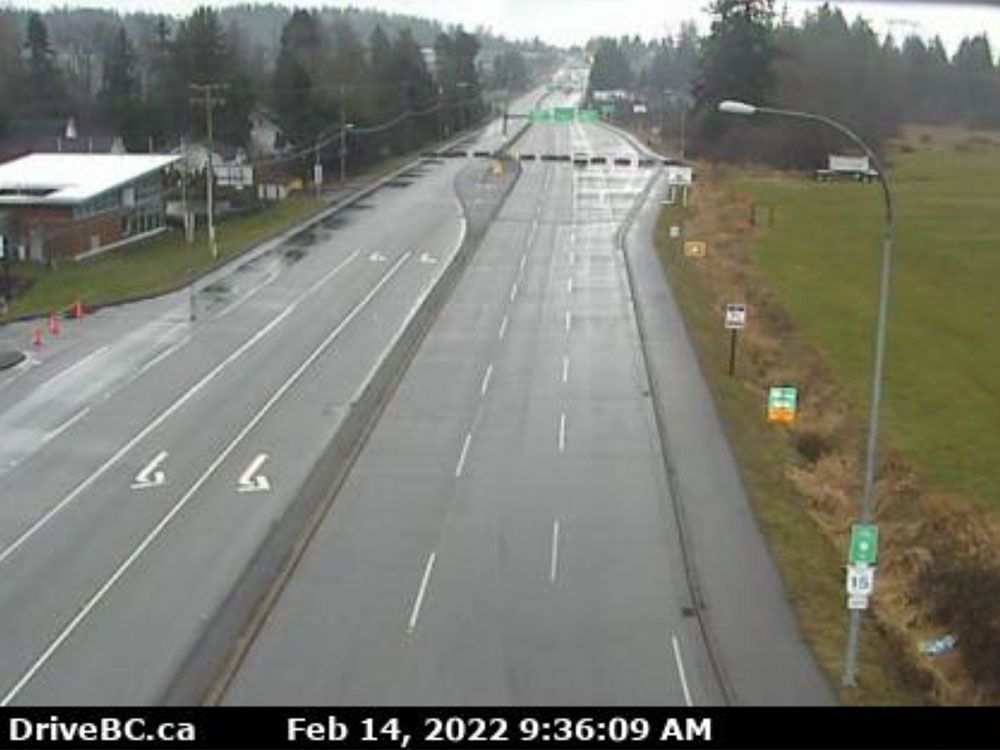 The Pacific Highway border crossing remains closed on Monday
The commercial border crossing on Highway 15 in South Surrey has been the scene of protests all weekend
Content of the article
A cluster of vehicles can be seen on freeway cameras just north of 8th Avenue on Highway 15 Monday morning as police continue to block access to the US border crossing.
Content of the article
The Pacific Highway commercial border crossing in South Surrey was the scene of protests throughout the weekend, and four people were arrested after police ordered a group of people who remained encamped on Sunday to disperse. The four have been charged with mischief, said RCMP spokeswoman Cpl. Vanessa Munn.
The so-called Freedom Convoy protests have taken over downtown Ottawa, the Ambassador Bridge in Windsor, Ontario, and Coutts, Alberta, and oppose COVID-19 vaccination mandates and other restrictions.
The blockade on the key trade route between the United States and Canada at Windsor was lifted on Saturday, while police issued tickets at the Alberta border over the weekend. Prime Minister Justin Trudeau invoked emergency powers on Monday to push for a resolution to the standoff in Ottawa.
The protests continue despite the easing of health measures in many provinces and plans to remove mandatory passports for vaccines in Alberta and Ontario.