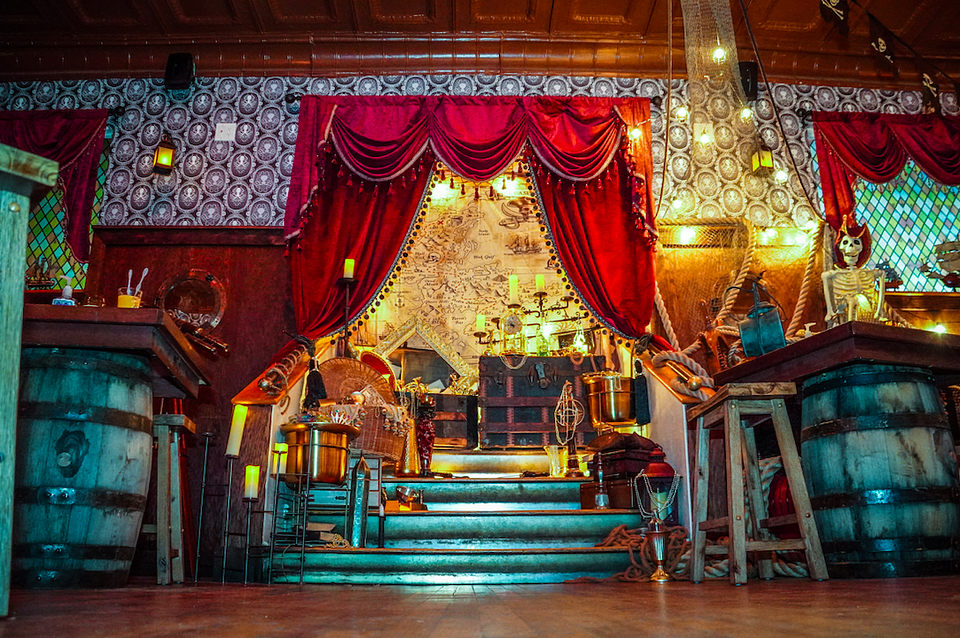 This immersive Peter Pan-themed bar is coming to Vancouver
Another enchanted traveling waterhole will make its magical way to Vancouver this spring.
For adults who never want to "grow up" completely – or for anyone who really loves Peter Pan (Where To win over, btw) – a Neverland-themed pop-up bar is coming to Vancouver in May.
The pirate-themed event is created by Hidden Media Network, which is the same company that produced The Alice Cocktail Experience, The Wizard's Den and The Magical Brunch.
Inspired by the iconic childhood classic Peter Pan, the venue will be complete with a Blue Lagoon, Jolly Roger and Lost Boys Hideout. But before being taken to Neverland, guests will meet in Wendy, John and Michael's room to tell stories.
Organizers promise guests to venture on a "journey through the lush jungle and hide from the evil Captain Hook and his bloodthirsty pirates" and try their hand at hook throwing and archery . There's even a famous plan to take a brave walk to collect gold coins for a potion that will save Tinkerbell.
There will also be a Tiki Bar serving a host of themed drinks, including pixie dust shots and Mai Tais.
The themed pop-up will be located at the Vancouver Alpen Club on Victoria Drive and the experience lasts 1.5 hours. Under 19s are welcome in the "family" sessions where only mocktails are served.
Neverland (Vancouver) An immersive bar inspired by Peter Pan
When: May 4 to June 26

Or: Vancouver Alpine Club | 4875 Victoria Drive

Cost: $45 per person (a welcome drink and two "tailor-made cocktails are included).
Discover more information and buy tickets with Hidden.