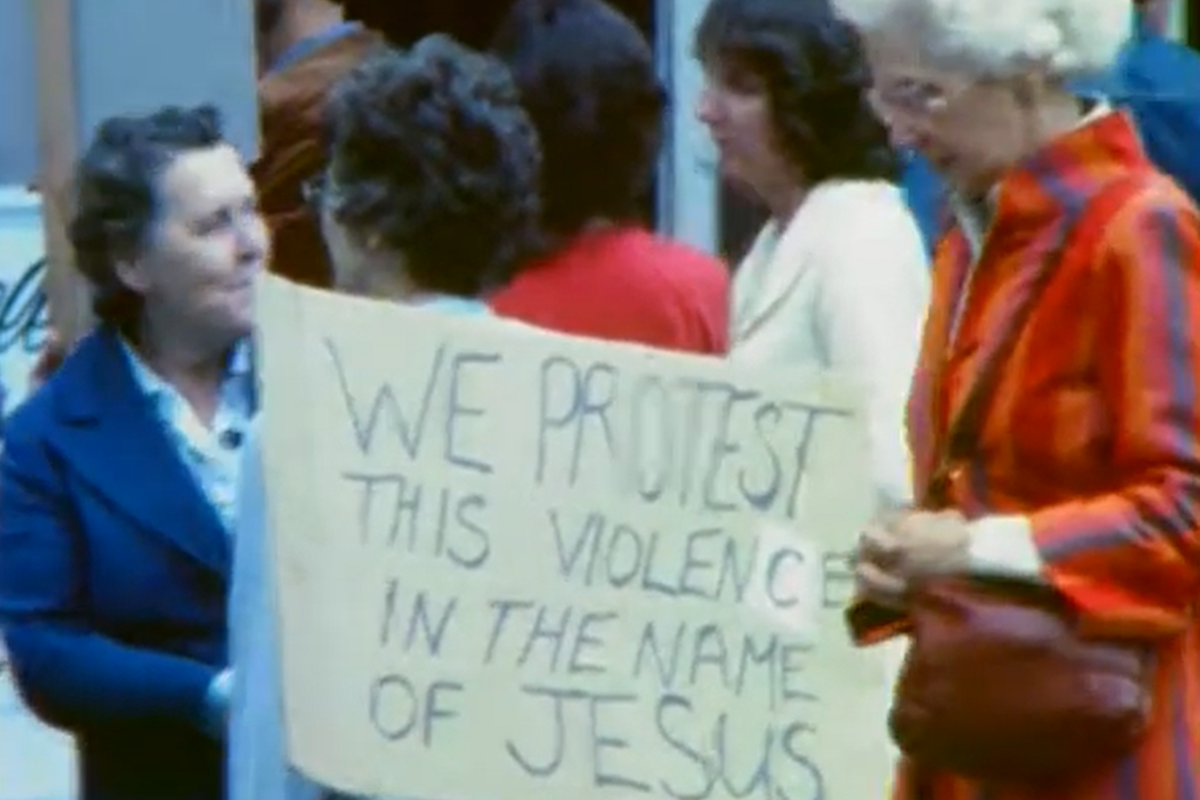 This is what a Vancouver protest looked like in 1981
Things between protesters and moviegoers are heating up.
Vancouver is known to have a few manifestations in its history.
While today it is often about politics or the environment, in 1981, a film screened at the Towne Cinema (now Studio Lounge on Granville Street) caused an uproar. Caligula, which stars Malcolm McDowell and Helen Mirren, was an "erotic historical drama" produced by the founder of Penthouse magazine.
Although originally written as a political satire by Gore Vidal, the producers shot unsimulated sex scenes to add them to the final film without the consent of the director, Tinto Brass; Vidal and Brass have disowned the film.
Released in mainstream theaters, the film saw protests as people called it obscene; which includes a group in Vancouver.
The clip, from the Vancouver Archives and shot by local commercial photographer Hans Sipma, shows a group of protesters defying moviegoers.
"We protest Caligula because it's the first hardcore porn movie to shoot in a commercial theater in Vancouver. This is our chance to ask the government why it is breaking the law, "said one of the protesters in the video.
The clip, from 1981, also shows some of the arguments people had in front of the theater.