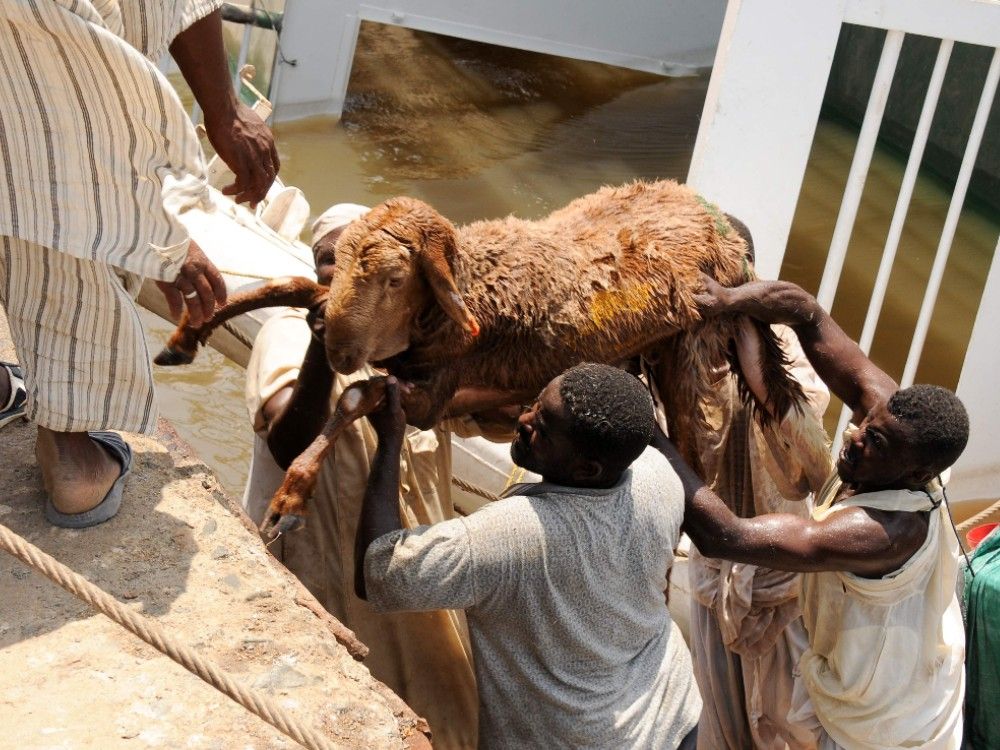 Thousands of sheep drown as overloaded livestock carriers melt into harbor
The ship, Badr 1, was carrying 15,800 sheep, but was only supposed to carry 9,000 sheep
Content of the article
About 16,000 sheep bound for Saudi Arabia drowned when an overloaded ship sank in Sudan's Red Sea port of Suakin, the Sudanese exporters association said. All the crew survived.
Content of the article
The ship sank on Saturday evening shortly after leaving the port in eastern Sudan, the head of the organization, Salih Salah, said by telephone.
The Sudan Tribune news site estimated the financial losses at $4 million.
The ship, Badr 1, was carrying 15,800 sheep, but had to transport only 9,000 sheep.
Cattle owners only salvaged around 700 sheep "but they were found very sick and we don't expect them to live long".
Omar al-Khalifa, head of the national exporters association, said the ship took several hours to sink alongside – a window that meant the animals "could have been saved".
Sudan, which is mired in economic crisis and suffered a coup in October, has one of the largest herds in Africa, with Egypt and the Gulf states being the main buyers.
Sudanese port authorities did not immediately respond to a call seeking comment. Salah said the association would give a briefing on the incident later on Sunday.