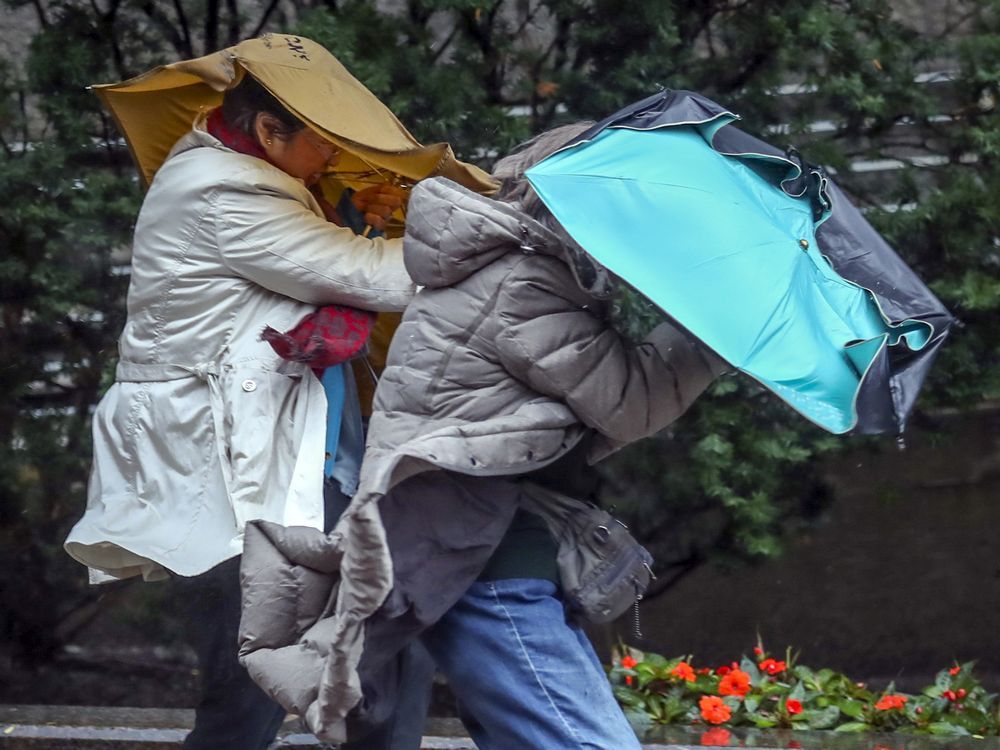 Tornado warnings issued for several regions of Quebec
Severe storms knocked out power to more than 275,000 customers in Quebec on Saturday afternoon.
Content of the article
Environment Canada issued tornado warnings for several regions of Quebec on Saturday as severe storms knocked out power to 275,000 Quebec customers Saturday afternoon.
Content of the article
"Conditions are favorable for the development of severe thunderstorms that could produce tornadoes this afternoon," Environment Canada wrote on its website on Saturday. "Strong winds, large hail and heavy rain are also possible.
"This is a dangerous and life-threatening situation. Be prepared for inclement weather. Take cover immediately if threatening weather approaches.
Warnings have been issued for the following regions: Eastern Townships, Beauce, Drummondville-Bois-Francs, Mauricie, Quebec and Montmagny—L'Islet.
Severe thunderstorm advisories are posted for all other regions of Quebec. At 5:51 p.m., a severe thunderstorm warning was in effect for Haute-Gatineau, Lièvre, Papineau, Laurentides, Vaudreuil, Soulanges, Huntingdon, Lachute and Saint-Jérôme.
Content of the article
Violent thunderstorms hit the Outaouais late Saturday afternoon. Hydro-Quebec reports 114,807 homes out of power as of 4:45 p.m., affecting more than half of customers in the region. The Laurentians had 135,000 people without power and in Montreal there were 5,000 power outages.
Environment Canada recommends the following actions in the event of a tornado or tornado warning:
Go indoors to a room on the lowest floor away from exterior walls and windows, such as a basement, bathroom, stairwell, or interior closet.
Leave mobile homes, vehicles, tents, trailers, and other temporary or freestanding shelters, and move to a sturdy building if you can.
As a last resort, lie down in a low place and protect your head from flying debris.
Canadian Press contributed to this report
Montreal long weekend weather is for the birds, but not in a bad way

What's open/closed in Montreal on Victoria Day/Patriots Day 2022