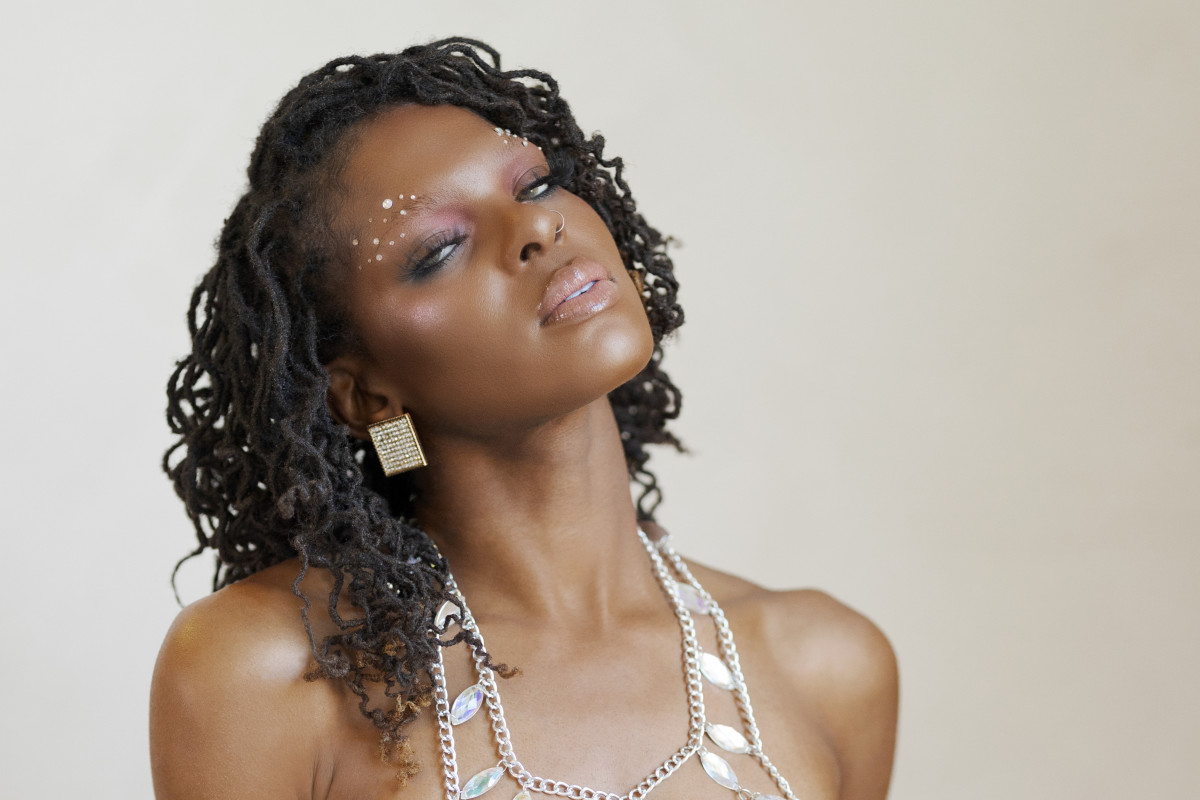 Toronto's Omega Mighty doesn't need to fit your mold
Omega Mighty wants its music to make you feel confident and empowered. But the artist even admits that she sometimes struggled to feel this.
"It's something that can be difficult for a lot of people to understand, it's even something that's been difficult for me to perfect – growing up in Toronto, with Caribbean parents, and feeling like I don't fit in, because, you know, I grew up with dreads all my life," she told Complex Canada.
Its message is simply to be yourself – and if that self deviates from the norm, then allow yourself to be that way. That's exactly what she does on her debut EP Me & Youforiawhich encompasses her soft and sultry R&B tone mixed with her Caribbean side and magnetic energy.
The choreographer-turned-solo artist released her debut single, 'Whine Masta', in April last year. Since then, she has wowed fans in over 106 countries with her unique R&B and dancehall fusion music. After developing a career and working with wonders such as Danny Fernandes, Arkells and his sister Haviah Mighty, Omega continues to forge ahead on the music scene.
Next, she'll take center stage at AFROWAVETO's Black History Month showcase, Supernatural. Designed to celebrate overlooked urban musical genres, this all-female lineup includes performances from Chelsea Stewart, Dynesti, Chizzy Bashment, Alicia Cinnamon, and more. The showcase takes place this Thursday, February 24 and will be streamed live on AFROWAVETO's Youtube channel.
Honing her craft for over 20 years, Mighty first appeared on stage at the age of four. She started with piano recitals, then with her siblings, known as Mighty 4 (at the time), and at the age of 17, solo. The music and rhythm were constant throughout his life. Omega and his siblings would perform together during his childhood, taking turns in the spotlight. After sharing their love for music on and off stage, they each eventually curated their own unique sounds.
While the Toronto and Brampton-raised artist developed a reputation for her energetic and enveloping performances, Omega sometimes asked Haviah to join as a special guest. Haviah would have her own entrances and spit her bars, adding a layer of hip-hop to Omega's performances. It was during these flourishing times that Omega transformed its craft into what it is today.
We sat down with the electric performer to find out more about her journey, what to expect from her upcoming performance at AfrowaveTO, and what's next.
You are part of a family of musical geniuses. What does your family think of you taking this step again towards your solo career?
They are the most united. My parents, first of all, really spearheaded this journey for me by putting me in music lessons when I was four. So being on stage comes naturally to me because of the training I've had since I was little.
There are five of us, and we all have different things going on, (but) they're great at sharing their time. They take the time to listen to the progressive stages of the music and provide valuable feedback. They are so grounded in such a part of this journey, for me in particular, but for all of us as musicians.
And if you come to the family home, you know, you're going to see the studio that's been built, you're going to see the instruments everywhere. It's such a part of who we are innately. It is something that is celebrated in the household. And I think that allows me to flourish. So not only was I encouraged to do it, but you know, I got the support.
Ever since you re-announced yourself as a solo artist and released your debut album, you've received a lot of attraction. What do you think of the attention you received?
It's so wonderful to be honestly recognized again, for something you do. It's really not the norm. The type of music I make is not yet something I hear from the masses. It's really still unique, and it's really a niche. My take on mixing and fusing R&B and dancehall, it's always done in such a unique way. So it's so wonderful to know that it resonates with other people.
"Present as you feel rather than trying to fit into a mold that others expect of you."
After working with Danny Fernandes and Haviah Mighty, to name a few, are there any lessons you learned that you are now applying?
I learned so many lessons. It's honestly time-consuming sometimes; don't rush things. When I think about what I'm doing now, by the same token, I've been writing music for a number of years, and whether all those songs came out or not, it gave me the opportunity to really grow. as a songwriter, as an artist, producer and creative.
So don't rush the creative process. Things change over time and be ready to adapt and go with the flow because this world is always changing, trends are changing, it is important to take note of these things while staying true to yourself. These are some of the lessons I have learned over time.
What message do you want people to receive when listening to your music?
It's really about being empowered and being confident. It's something that might be difficult and hard for a lot of people to understand, it's even something that's been hard for me to perfect – growing up in Toronto, with Caribbean parents, and feeling like I don't not fit in, because, you know, I grew up with dreads all my life.
So when I create my music…the message I want to send to others is to truly be yourself…understand that you are a multi-faceted person, and that you have the right to (be). You are allowed to explore different parts of yourself, you are allowed to include different parts and bring them together holistically and be that person, present as you feel rather than trying to fit into a mold that others expect from you.
"Urban music, black music, Afro-Caribbean music here in Toronto is important. It inspires so many other genres of music whether people really notice it or not.
What can people expect from your upcoming performance at AFROWAVETO's Supernatural Showcase?
For me, one of the most important aspects of performance is definitely to think about it from a production perspective. So you can always expect to see me with my dances. With AFROWAVE, it's just going to be a vibe. So if you're ready to honestly vibe, move, groove and feel good, then this is what you can expect.
Given that the performance is one of your must-haves, why is it important that people watch not just your performance, but the entire supernatural Black History Month showcase?
I think it's really important for people to watch to be able to honestly understand where Canadian music is going in Toronto. And I really want people to remember that there's so much talent in Toronto. I am so honored to share the stage with seven other talented black female artists. And urban music, black music, Afro-Caribbean music here in Toronto is important. It inspires so many other musical genres whether people really notice it or not.
So that's what I want people to really take away from this and to understand these different elements, feel these elements, (notice) some of these written patterns and concepts that are explored. They are the basis and really the basis of so many other genres of music.
After the broadcast of your performance, what can we expect from you?
I'm in the studio. I am writing to you, so you can certainly expect new collaborations.
If you haven't had a chance to see the full EP, Me & Youforia, make sure you have a chance to do so. There's a really dope record called "AYO (Color Your Love)", which features EverythingOShauN, from Toronto. It's such a vibe when it comes to really understanding the mix of my vision of R&B, dancehall and afrobeats. Produced by Artafacts Music, such a talented producer. You can definitely expect more moods like this (…) and visuals.