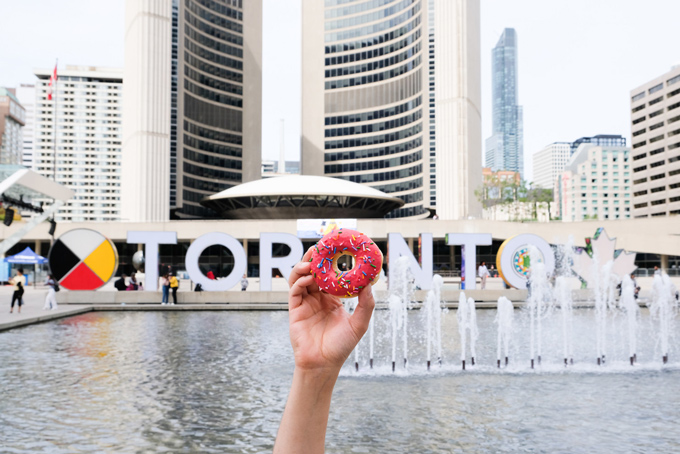 Toronto's Underground Donut Tour has been launched
Today the Donut Underground Tour, the World's Best Donut Tour, kicks off its next Canadian tour in downtown Toronto.
The Underground Donut Tour has been running for 7 years in the United States, Canada, United Kingdom and Ireland, including Vancouver, Chicago, Philadelphia, New York, Portland, Seattle, Boston, Nashville, Miami, New Orleans , London, Dublin, Las Vegas and now adds Toronto to its list.
Welcoming thousands of guests from around the world and showcasing the best donuts each city has to offer.
What can customers expect
Walk between 4 of downtown Toronto's most interesting and delicious donut shops – Underground Donut Tour Toronto will share the history of each location, as well as many local sights, sounds and tastes of the area.
The tour takes place mainly in the city center, near the Fashion District, Graffiti Alley, Alexandra Park, Kensington Market and Chinatown.
When do the tours take place
Visits will begin on Friday November 18 and will run throughout the year.
Tours take place every Friday, Saturday and Sunday at 10am with other days and times to come.
Tickets are sold on a first-come, first-served basis, so don't miss out.
How can customers book tickets
Tickets are $40 CAD for adults and $25 CAD for children 10 and under.
Tickets can be reserved today at www.undergrounddonuttour.com.
For more information on the tour, visit: www.undergrounddonuttour.com
Sharing is caring!