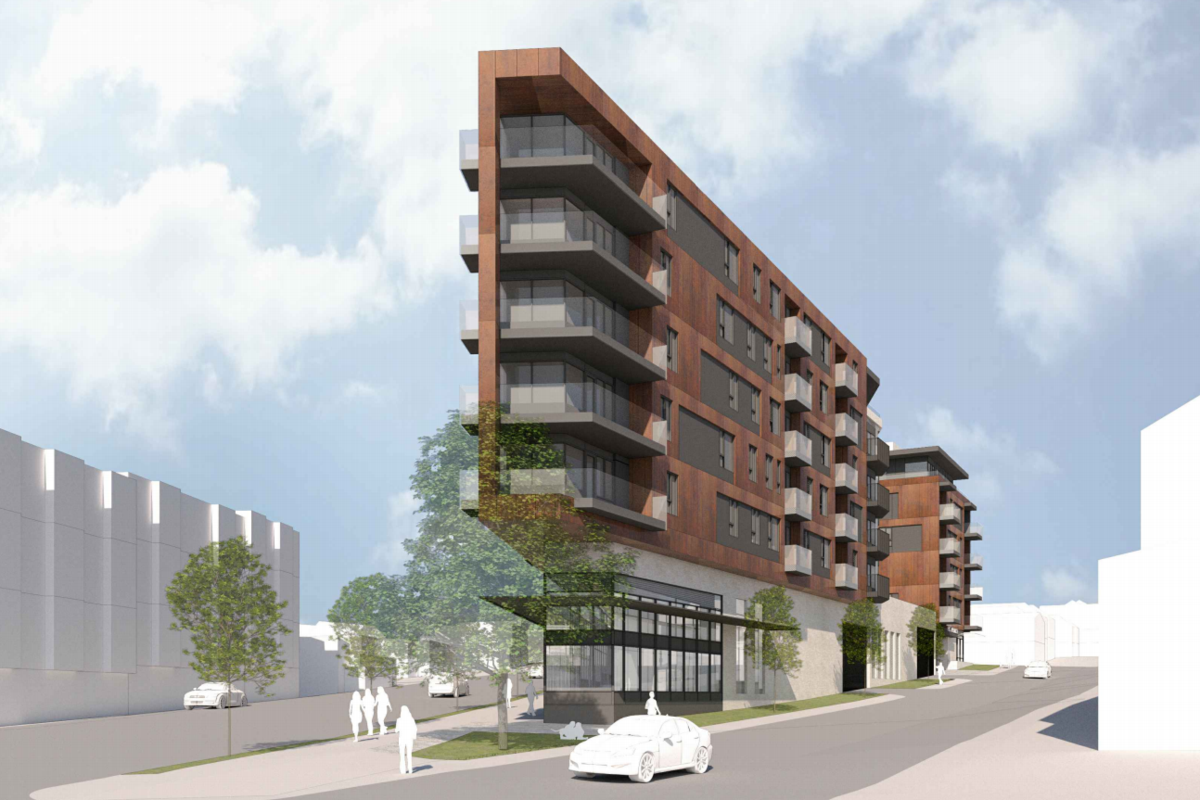 Triangular building proposed for the Vancouver property
There would be fire pits, a dog area and a barbecue area at the top.
A proposed building on Kingsway will bring 127 rental units to the Joyce-Collingwood area.
Plans submitted to the City show a triangular six-storey building at 2970 Kingsway, a triangular property at the intersection with Rupert Street. It has been vacant for at least a decade, but was sold earlier this year according to BC Assessment.
In addition to the new rental homes, the building would have commercial space on the ground floor and parking. There would also be common areas at the top, with a barbecue and dining areas, fire pits and space for dogs.
Due to Kingsway's unusual diagonal across town, properties along the route often take unusual shapes. In this case, the architects designed a triangular building to cover the maximum amount of land.
"The proposal aims to provide affordable rental housing with a vital secure market, aligned with the City of Vancouver's housing and homelessness strategy, in a location well served by numerous transit options, as well as by several parks, schools, amenities and retail all within walking distance, "says the development team in the zoning change request. "Right now the site is vacant and fenced, but it presents a unique opportunity to create an appropriate, yet spectacular mixed-use building that integrates into the urban and community fabric in a responsive, livable and engaging way. . "