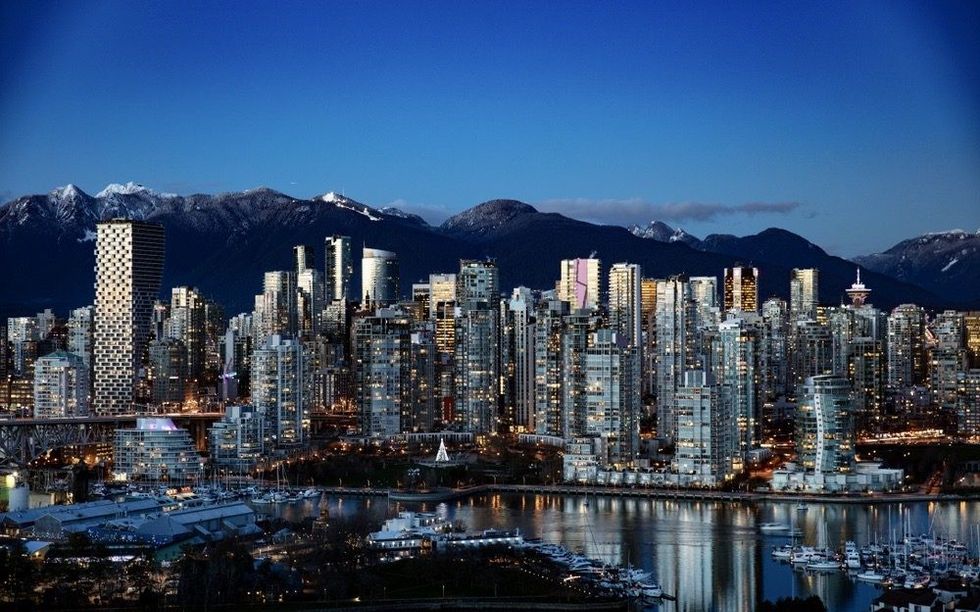 Vancouver earns the dubious honor of having the highest rents in Canada
Rental prices across Canada are rebounding, and while much of this is due to strong economic and market fundamentals, particularly in Toronto and Vancouver, other factors are also at play.
Thanks to the massive COVID-19 inoculation, Canada's economic outlook has returned to good shape, thanks to consumer spending that has brought cities back to life. Also boosted by the return of workers to offices located in urban centers, rental demand is increasing and even starting to reflect pre-pandemic levels.
According to the latest National Rent Report from Rentals.ca and Bullpen Research & Consulting, the average rent for all Canadian properties listed on the portal rose 9% year-over-year in April to $1,676 , and while the same month last year represented a nadir for rental prices, the average rent last month was only $25 lower than April 2020 and 2019.
"Average rental rates for single-family homes, townhouses and condominiums have seen strong month-over-month growth as demand increases for high-end properties," Ben Myers said. , president of Bullpen Research & Consulting. "Big city rents are rising with Vancouver and Toronto leading the way. The return to the office, high gas prices and rising interest rates are all fueling demand for centrally located rental offers.
Vancouver has the most expensive one bedroom rentals in Canada
The third-largest metropolitan area in the country has its most expensive one-bedroom rental rates, averaging $2,334, while two-bedroom apartments cost an average of $3,324. Although the city has made concerted efforts over the past decade to grow its purpose-built rental stock instead of relying heavily on condominium rentals, even changing the zoning requisitions of single-family lots to encourage the development of units secondary – and despite its relative success – meeting the demand proves insurmountable.
Another reason Vancouver's rental market is so strong is that the city hasn't been plagued with as severe COVID-19 restrictions as they were in other parts of the country, including Montreal and Toronto, and , in addition to benefiting from fairly manageable virus outbreaks, with around 95% of businesses in the city no larger than 50 employees, back-to-work mandates were likely much easier to execute, which almost certainly supported the market rental.
Toronto comes back to life
Reminiscent of those heady days before the pandemic, Toronto is bustling once again, with retail, restaurants and bars returning to full capacity and downtown offices once again welcoming employees. Unlike the early months of the pandemic, when some 50,000 people left Toronto, people are returning, including domestic and international students.
As a result, and at an average of $2,065, Canada's largest city had the second highest one-bedroom apartment rental rate out of 35 cities surveyed, according to the report – a 13% year-over-year increase. the other – while the average rent for two-bedroom apartments rose 17.2% to $2,849. On a monthly basis, rental rates for one- and two-bedroom apartments in Toronto rose 2.1% and 2.6%, respectively, in April.
Last month, four more GTA municipalities ranked among the top 10 most expensive rental markets in Canada. Burlington had the third-highest one-bedroom apartment rental price last month, rising 15.9% year-over-year to $2,017 per month, and its two-bedroom apartment, which had the eighth highest average in the country, rose 11.8% on April 2021 to $2,261.
Oakville had the fourth-highest average rent in Canada for one-bedroom apartments last month at $2,010, an 8.1% increase from April 2021, while its two-bedroom apartments, which ranked ranked seventh, rose 3.4% to an average of $2,333. On a monthly basis, one-bedroom units in Oakville rose 5.3%, but rental prices for two-bedroom units rose only a nominal 0.09%, according to the report.
Etobicoke was ranked the fifth most expensive city out of 35 for average one-bedroom rental prices in April at $1,897, representing growth of 10.7% over the corresponding period of the last year, however, two-bedroom rentals increased significantly – 15.9% year-over-year. growth for the year brought the average $2,446.
Although Etobicoke is closer to Toronto than Burlington and Oakville, rental prices were most likely lower in April because the city's purpose-built rental stock is old and has not been sufficiently replenished, and well while condo rentals are closer to the waterfront, they're far from plentiful. Etobicoke, being an inner suburb, also has more rental housing than owner-driven housing markets like Oakville and Burlington.
Mississauga had the seventh most expensive one-bedroom rental apartment in Canada in April, averaging $1,817 for 5.3% year-over-year growth, while two-bedrooms – tenth most expensive of the 35 cities surveyed – grew 7.6% to $2,211.
Montreal's reputation for affordable rents is intact
Montreal is Canada's second-largest city, but ranking the average cost of one-bedroom apartment rentals, the report places it twenty-first out of 35 cities at $1,489 and nineteenth for renting of two-bedroom units at $1,952.
Although rents have increased in recent years, the Montreal area still boasts about five times as many rental units as Toronto and Vancouver.
Increase in condo rental rates
Vancouver's average condo rent jumped 25% year-over-year in April to $2,748, while same units rose 15% in Toronto and Etobicoke to $2,303 and 2 $173, respectively.
By province, British Columbia had the highest average rental rates for all property types in April, at $2,347, followed by Ontario at $2,093.