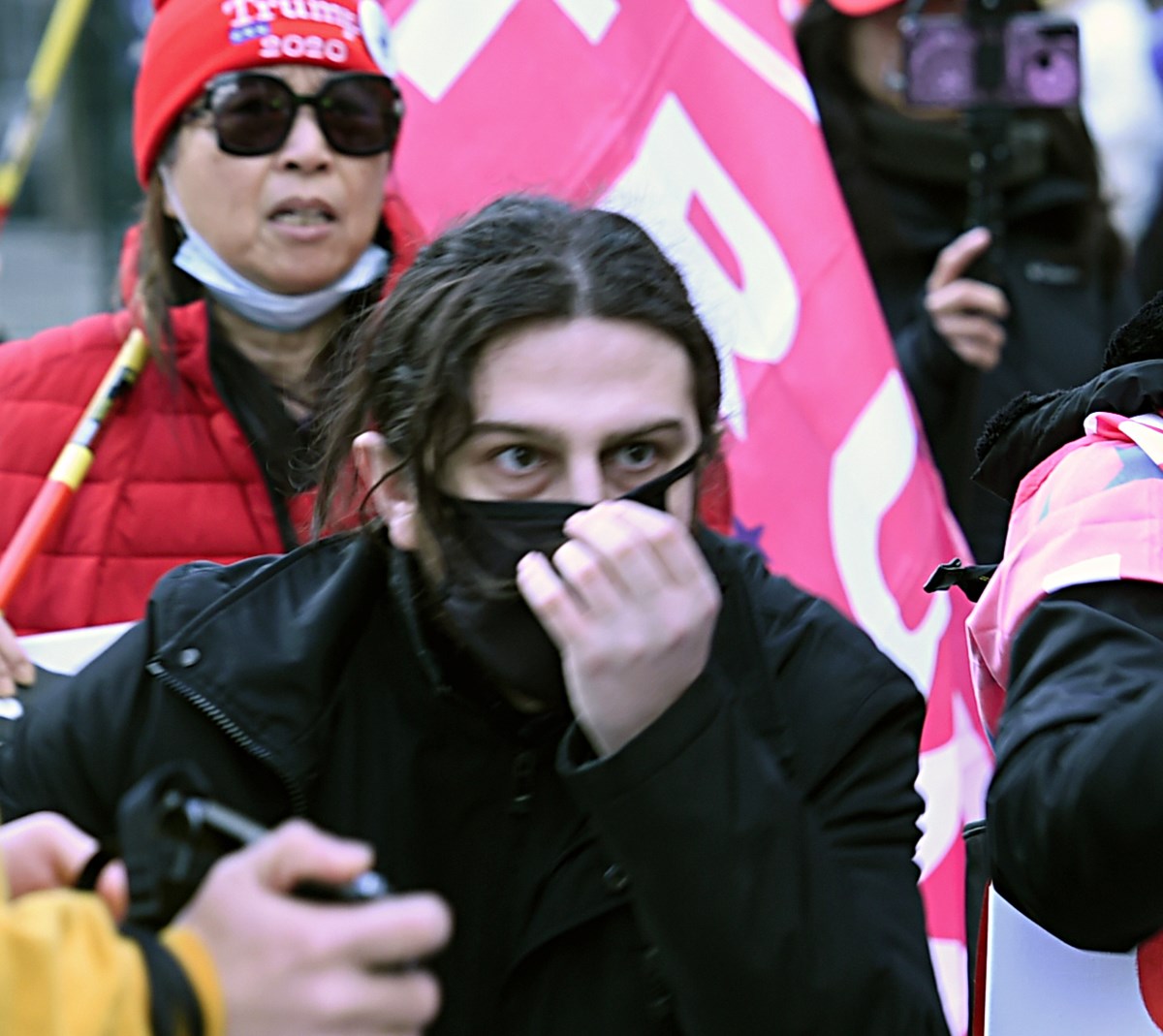 Vancouver man pleads guilty to assaulting reporter at anti-Trump rally
The court heard that Chris Savva accepts full responsibility for his actions and that he "feels great embarrassment and remorse for the events of that day".
The man accused of assaulting a CBC reporter at a Trump rally in 2021 pleaded guilty and received a conditional discharge in Vancouver's Downtown Community Court on September 2.
Chris Savva has been accused of assaulting journalist Ben Nelms, who was photographing the rally.
Nelms was attacked as protesters gathered on the sidewalk outside the Vancouver Art Gallery on January 6, 2021, the day of the uprising at the US Capitol in Washington, DC
Some held signs saying "TRUMP 2020," others waved American flags with the country's Second Amendment on the right to bear arms scrawled on them, and some marched signs proclaiming "BIBLE OVER LOGIC OVER SCIENCE 100%."
In the middle of the protest, someone lunged at Nelms, punched him in the face, then walked away.
Crown Prosecutor Damien Assonitis told Judge James Bahen that Savva was that person.
He said Savva ran away from the crowd and punched Nelms in the cheekbone, leaving him with a numb and flushed face. Assonitis said the hit was filmed by other journalists as well as by surveillance cameras.
"It happened in the context that Mr. Nelms should be free from violence when carrying out his public duty as a journalist," Assonitis said.
He said Nelms was at another event later that year and recognized Savva from a scar on her face. He took pictures.
Savva was charged on December 13 and released on conditions.
While Assonitis requested a suspended sentence and one year probation, defense attorney Matt Smith requested parole with similar probation terms.
The discharge leaves Savva without a criminal record.
Bahen said Savva could not have known that Nelms was present at the event as a reporter.
Smith said Savva was walking past the gallery and saw Trump and anti-Trump people in a confrontation. He said Savva was not a member of either group. The defense attorney said Savva was trying to separate the conflicting people, which he now admits was his first mistake.
Smith said Savva suffered from several mental health issues, which could make him easily overwhelmed. He told the court that the attack on Nelms was the result of panic.
"He accepts full responsibility for his actions," Smith said. "Mr. Savva is deeply embarrassed and remorseful for the events of that day.
Smith said Savva took counseling and joined a church, where he socialized in an attempt to better himself.