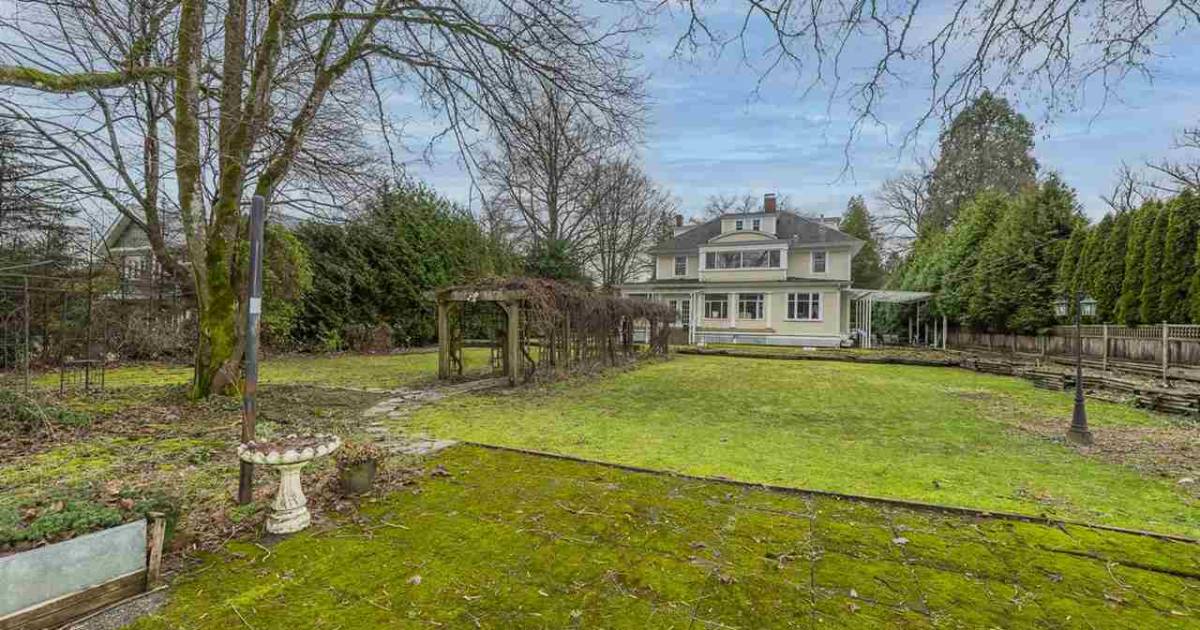 Vancouver Real Estate: Shaughnessy Mansion sold for $ 80,000 less than the 2014 purchase price of $ 5.8 million
September 16, Law reported on a forecast from the Real Estate Board of Greater Vancouver.
In its analysis, the REBGV anticipates "upward pressure on prices" this fall "as above-average sales volumes respond to low inventory levels".
For the story, this post used a photo of a seven-bedroom Vancouver mansion at 1453 Laurier Avenue, which sold for $ 5.8 million.
The choice of the Shaughnessy Estate photo has caught the attention of a social media self-identifying person like Julia Longpre, who is someone "obsessed with Van RE".
In a Twitter post, the person called the Law and pointed out that something was missing at 1453 Laurier Avenue.
This is because the property was sold for a loss of $ 80,000 seven years after its purchase.
The individual is right.
Tracking by real estate site Zealty.ca shows that 1453 Laurier Avenue sold on September 11 for $ 5.8 million.
Zealty's summary notes that the sale price is 15.7% lower than the asking price of $ 6,880,000.
In addition, the sale price is 9.7% lower than the estimated value of the Shaughnessy property in 2021, or $ 6,423,000.
Zealty also tracked the Vancouver home's sales history on the listing service used by real estate agents.
The four-level residence was listed at $ 6,880,000 on January 12, 2021, meaning the sale took place after 241 days.
Additionally, the same property was listed multiple times between August 2015 and October 2017, with asking prices of $ 7,398,000 and $ 7.5 million.
Zealous follow-up also indicates that Shaughnessy Mansion was listed on April 16, 2014 for $ 7,188,000.
The residence sold on May 30, 2014 for $ 5,880,000.
This means that the September 11, 2021 sale price of $ 5.8 million was $ 80,000 less than the property's purchase price over seven years ago.
Zealous tracking covers transactions made through the ad service. Information does not include private sales.
Following