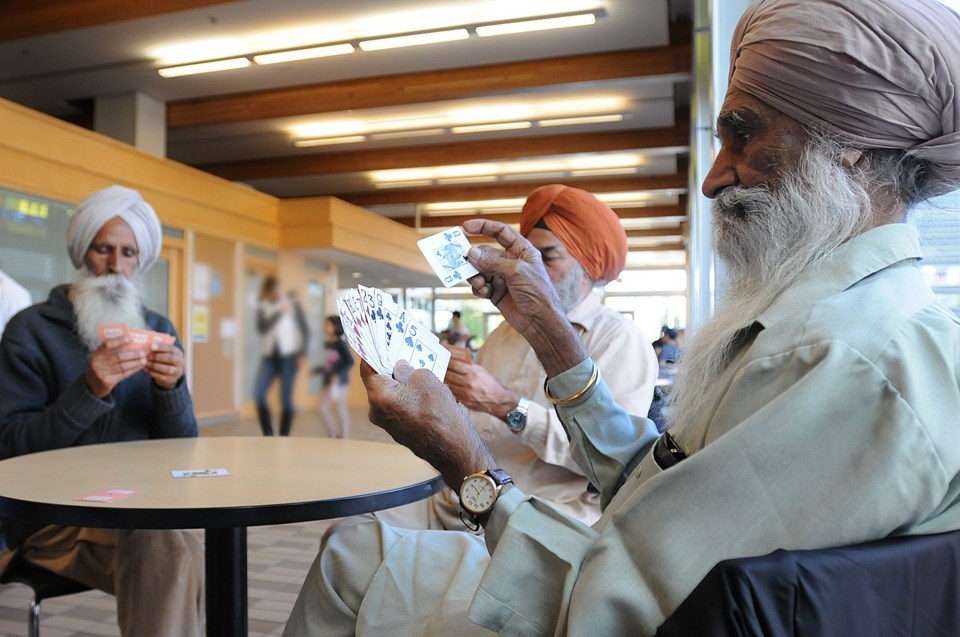 Vancouver seeks to right historic wrongs of South Asians
"Canadian communities in South Asia need to see the city's full commitment to righting past wrongs"
Vancouver's South Asian community wants a formal apology for historic wrongs enacted and perpetuated by previous city councils, but says more city-funded work needs to be done first to make an apology meaningful.
That's the conclusion of Harmanpreet Kaur Bains, a member of a community advisory group set up to research Vancouver's historical policies and practices of discrimination against people of South Asian Canadian descent.
"If the city is committed to a meaningful apology to the South Asian Canadian community, the groundwork cannot be rushed or done haphazardly," said Bains, quoted in a staff report presented to council on Tuesday, July 5. .
"Ultimately, I'm asking the city and council to provide the flexibility, time, financial support and grace necessary to enable the culture of thoughtful actions that will truly heal the community and at least attempt to undo hundreds years of racism and discrimination. "
The city has already committed $275,000 for the work, and staff recommends that council allow the advisory group to continue research, data collection and broader community engagement to inform the development of initiatives.
The funds needed to continue the work will be taken into account in the 2023 budget process.
But the staff report notes that council will need to "prioritize an existing initiative to free up existing funds or approve an additional property tax to fund the initiative."
The report does not provide a dollar figure for further work, but advisory group members stress the need to go beyond research and data collection, with city commitments to a wide range of necessary actions for the benefit of the community.
"Empty Apologies"
Retired RCMP Constable Baltej Singh Dhillon recommended the city support projects for South Asian arts, heritage and language, which "will provide far greater value than any empty excuse or recognition." harm done to the South Asian community.
The advisory group also wants support for seniors, struggling families, newcomers to Canada, LGBTQ2+ and international students with economic, social and housing needs, as well as increased awareness and ease of access. and information on city services.
Investing in "cultural food protection," increasing availability of, and supporting struggling South Asian Canadian grocery stores, markets, and food programs are also critical to meaningful redress or reconciliation, according to the report.
Punjab market
Gulzar Nanda, chairman of the Punjabi Market Collective, wants the city to appoint permanent staff to help with the work, noting that six months for the committee to research injustices spanning a century is not enough and needs more investment .
"This way, our community can begin to crystallize our history in Kitsilano, where it has almost entirely been erased, and in the Punjabi market, where its erasure is underway," Nanda said.
"For this process to make sense, it is time for the city to partner with a South Asian cultural hub. A beacon for Vancouverites old and new. A place where our intangible and tangible heritage can be preserved and shared with our neighbors and communities.
The committee's work comes after council in July 2019 passed a motion to address historic discrimination against the South Asian Canadian community in Vancouver; the report before council on Tuesday is an update on that work.
Right to vote
The research includes presenting a summary of previous council laws, regulations and policies that discriminated against people of South Asian descent in Vancouver from the late 1890s to the present day.
The staff report notes that there have been "numerous events" where the City of Vancouver, including previous councils, has been directly involved in perpetrating racial injustices against South Asian Canadian communities.
This included supporting oppression and denying the right to vote in Vancouver, which directly led to the disenfranchisement at the federal level. It took 40 years of lobbying and protests by the South Asian Canadian community to win the right to vote again.
"The city has also supported oppressive and restrictive immigration laws and promoted anti-Asian sentiments," the report said.
"The city's long history of discrimination highlights the profound weight, importance and need for the city's anti-racism and cultural repair work for Canadian communities in South Asia to continue through a community-led approach.
Komagata Maru
Last year the council officially apologized for the injustices and discrimination against 376 passengers traveling on the steamer Komagata Maru from India in 1914 to the Port of Vancouver; none of the passengers were allowed to disembark, even for a preliminary examination, with the exception of 20 returning residents and very few outliers, according to an entry in the Canadian Encyclopedia.
Council also declared May 23, 2021 as the first Komagata Maru Remembrance Day to be marked by the City of Vancouver.
Meanwhile, the South Asian Canadian population in Vancouver continues to grow.
According to the 2016 census, there was a 43% increase in the South Asian Canadian population from 1996 to 2016, with over 37,000 residents in Vancouver and over 291,000 in Metro Vancouver.
In Vancouver, South Asian Canadian residents make up the largest share of the population in southeast neighborhoods, particularly in the Sunset area with over 12,000 residents in 2016.
Racism during the pandemic
A survey conducted in April and May 2021 by the BC Center for Disease Control provided insight into how the COVID-19 pandemic has affected South Asian residents in Vancouver – and how racism and discrimination are still a reality. current.
• 20% of South Asian respondents said they had experienced increased racism during the pandemic; although lower than other racialized groups, this percentage was higher than the overall population.
• 43 per cent of South Asian respondents said they had experienced discrimination at work.
• South Asian respondents were less likely to work in jobs that offered sick leave, with 54% of respondents indicating they had no leave.
• South Asian respondents were more likely to report being stressed than other respondents (30%) and having poor mental health (41%).
• South Asian residents were among the groups in Vancouver most likely to report being concerned about their own health (37%) and the health of a family member (72%).
@Howellings