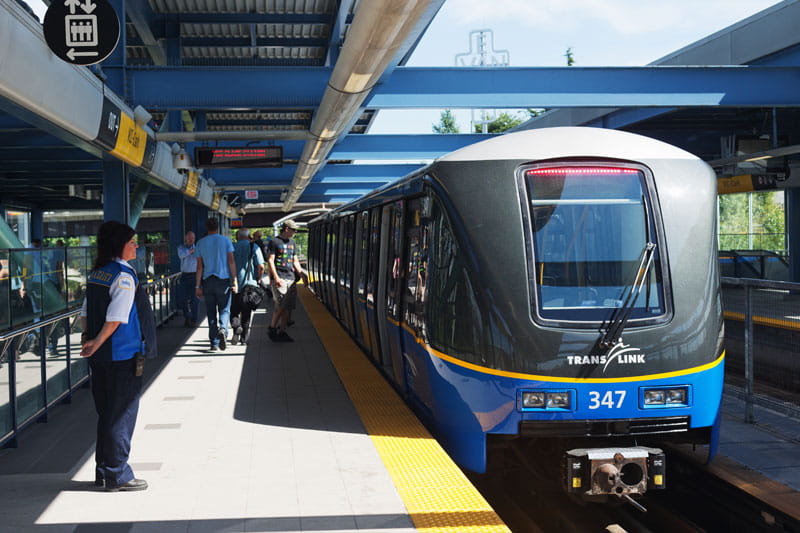 Vancouver's TransLink offers transit passes in exchange for old cars
08 October 2021
by Christophe Carey
Vancouver transit company TransLink partners with nonprofit SCRAP-IT to provide customers with transit passes valued at CA $ 802 (US $ 638) when they throw away their old fossil fuel cars.
Residents of the Metro Vancouver area can apply online for the program to receive an eight-month adult single-zone pass or a 14-month three-zone concession Compass card.
"We are facing a climate emergency and we all need to take action to reduce our carbon emissions," said Kevin Quinn, CEO of TransLink.
"Partnerships like this help people make greener and more environmentally friendly choices. By choosing public transport, you are helping to reduce traffic congestion and the region's carbon footprint.
The authority hopes the program will contribute to its goal of reducing greenhouse gas (GHG) emissions by 80% by 2050, while reducing dependence on cars and traffic jams as traffic returns to low levels. 'before COVID.
THROW IT
For more than 25 years, the SCRAP-IT program has provided green transportation incentives to encourage Canadian drivers in British Columbia (C. e-bikes and cash back.
The organization is also offering an 11-month ECOPASS (CAD $ 880 value) valid on neighboring Victoria's regional transportation network for scrapped vehicles, provided by the government-sponsored Clean BC Go Electric program.
"British Columbians know the climate emergency and may be considering what they can do to make a difference," said Diane Roberts, CEO of SCRAP-IT.
"Our program gives them the opportunity to switch to a cleaner mode of transportation and make that transition much more affordable. It's a win-win for the environment and their own wallet.
SCRAP-IT is also working with Clean BC to offer rebates of CA $ 6,000 and CA $ 3,000 for new and used electric vehicles (EVs).
He says the initiative differs from other scrapping programs in that the cars are "dismantled and shredded, not recycled in the traditional way parts are sold to keep other older, polluting vehicles on the road. ".
From January 2015 to December 2020, 6,251 fossil fuel vehicles were scrapped and replaced with electric vehicles under the program.
Image: TransLink