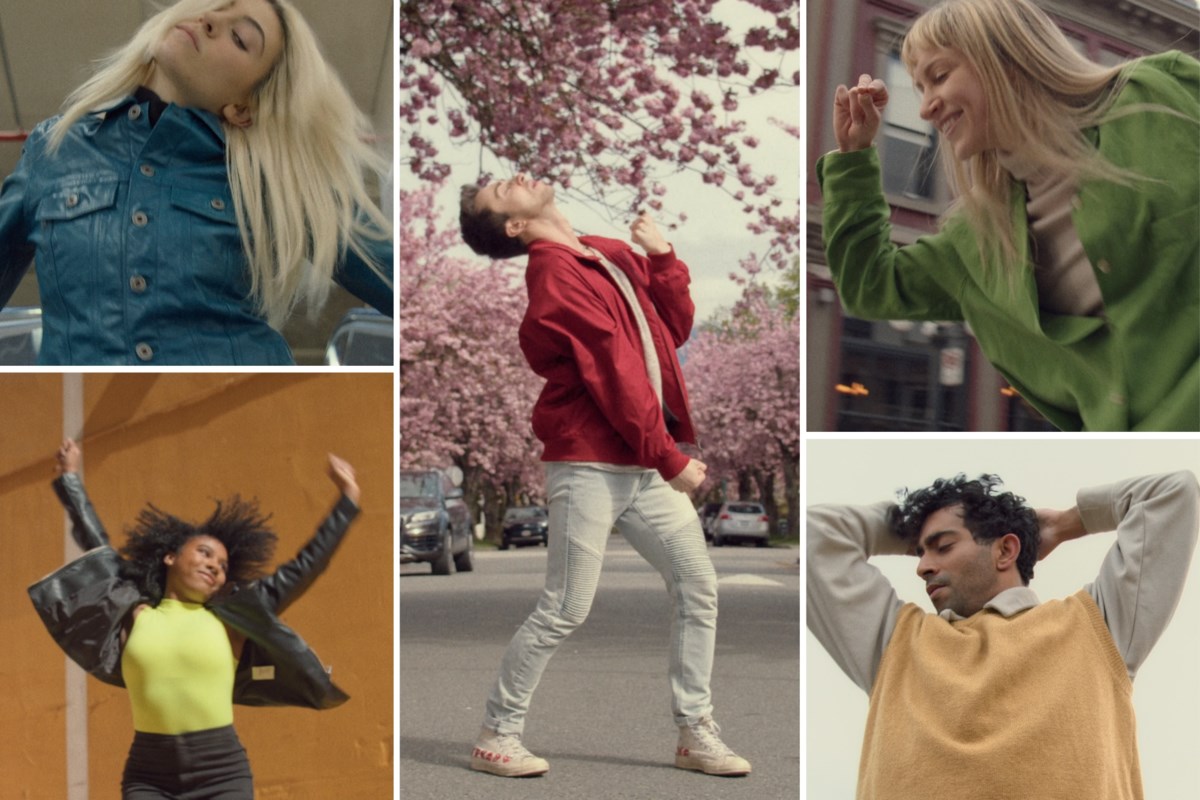 Watch: Vancouver takes center stage in new dance video
Corey Wadden's short featuring five Vancouver dancers strikes a chord in difficult times.
Are you ready to dance your heart out!
Some Vancouver talent is doing just that, from the sandy shores of Kitsilano Beach to the sidewalks of Gastown, in the recently released short video. Created by actor and filmmaker Corey Wadden, A dance movie is a "love letter to the city, to the dance, and to anyone trying to get through the day."
Featuring local professional dancers and set to the Knocks' dreamy electro-pop hit "Slow Song," this slow-burn showcases the beauty of movement and the city.
"Simply put, I wanted to brighten people's day," says Wadden.
During production, he worked closely with cinematographer Gabriel Kava and the featured dancers to choose locations around Vancouver and coordinate looks that embodied their connection to the city. For example, Felicia Chiappetta (who, transparently, is a reporting intern here at Vancouver is great) dances in the Granville SkyTrain station as a tribute to her daily commute.
"Once we picked a location, I just danced from my feelings instead of given steps. It was freestyle," says Chiappetta. She describes the experience as "liberating and cathartic," just the therapeutic tone that Wadden wanted to convey.
"We have all struggled in recent years. I made this film to feel authentic and soothing", notes the filmmaker.
He wants you, too, to groove once you see the short piece featuring Andrew Kyrzyk, Cora Kozaris, Chiappetta, Kaleah Crump and Peter D'Souza.
"I hope anyone watching this gives themselves permission to let it out and dance like no one is watching."
Wadden plans to continue his creative journey in Greece this summer, where he studies with renowned performance artist Marina Abramović and others at the Marina Abramović Institute.