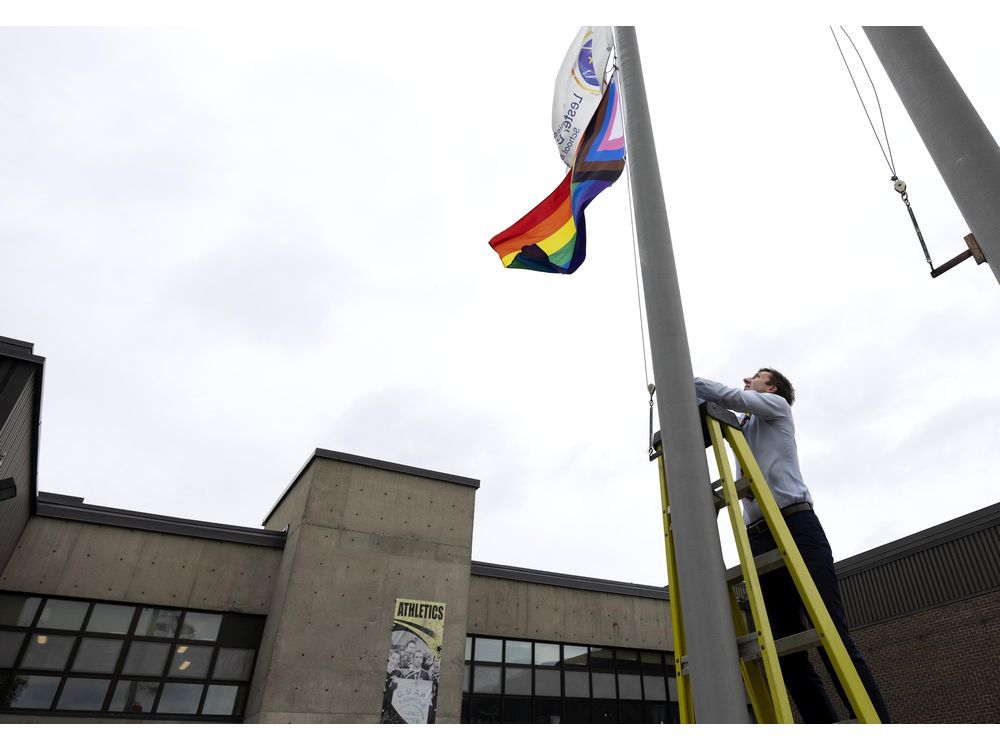 West Island Community Calendar for the week of May 19
Contribute to The Gazette's West Island/Off-Island Community Calendar by emailing [email protected]
Content of the article
The Greenwood Living History Center and the Federation of Quebec Writers features singer-songwriter Martha Wainwright on May 29 at 2 p.m. at the Hudson Community Center, 394 Main Rd. in Hudson. She will discuss her new memoir, Stories I Might Regret Telling You. Tickets: $20, available at Que de Bonnes Choses, 484D Main Rd. in Hudson or greenwoodstoryfest.com.
Music
Philomela Singers Choir, directed by Margo Keenan, presents Voyages May 28 at 7:30 p.m. at St. Columba-by-the-Lake Church, 11 Ave. Rodney in Pointe-Claire and May 29 at 4 p.m. at Union Church, 24 av. Maple. in Sainte-Anne-de-Bellevue. Tickets: $20, $18 for students and seniors. Tickets available online only at eventbrite.ca. Dial 514-605-0015.
Content of the article
Boogie Wonder Band presented by the John Abbott College Foundation on June 4 at John Abbott College, 21275 Lakeshore Rd. in Ste. Anne of Bellevue. Doors open at 4:30 p.m. Food trucks on site. Something for all ages. Tickets: $10, $5. Visit eventbrite.ca.
Chorus of Acappella Sounds resumed regular live rehearsals every Thursday at 7:15 p.m. at Christ Church Beaurepaire, 455 Church Street in Beaconsfield. Women of all voices are welcome to experience their vibrant style of a cappella singing. Prospective members will be welcomed throughout the spring session. Visit www.acappellasoundschorus.ca.
Self-help and support
Anonymous Players. Support and hope for those who suffer from a gambling problem. Visit gamontreal.ca or call 514-484-6666.
Content of the article
Seniors
Senior Men's Contract Bridge Club meets every Tuesday from 1 to 4 p.m. at the Edwin-Crawford Residence, 35 Ave. Maywood in Pointe Claire. Cost: $5. No partner or commitment required. Dial 514-697-4159.
ETC.
Annual garden visit Sundays from 1-4 p.m. and proceeds will be donated to West Island Citizen Advocacy. Tickets: $25 includes a self-guided tour and scavenger hunt through 12 beautiful Beaconsfield gardens and an end-of-day afternoon tea. You can get around on foot, by bike or by car. Visit Volunteerwica.com or call 514-694-5850.
Sale of plants Saturday from 9 a.m. to 1 p.m. Shop 24 Thrift Stores (which will also be open) at Union Church, Adair Hall, 24 Maple Ave. in Sainte-Anne-de-Bellevue.
Thrift shop hosted by the West Island Relief Fund (FAIM) is open Monday to Friday from 10 a.m. to 4 p.m. at 21 Center Commercial in Roxboro. Dial 514-683-0456.
Thrift store/The Bunker is open every Saturday from 9 a.m. to noon at the War Memorial Library, 60 Elm St. in Hudson. Dial 450-458-4814.