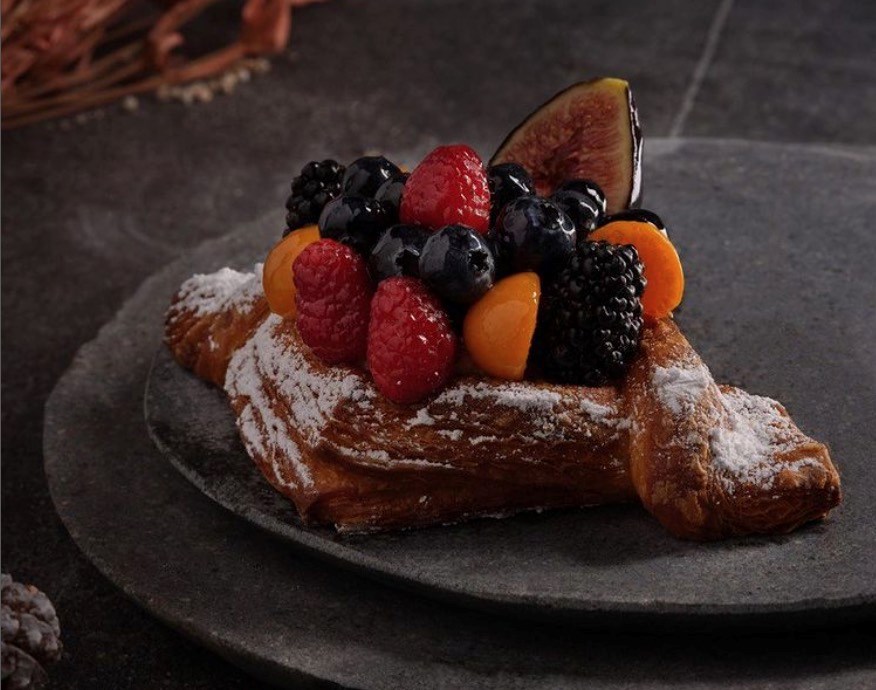 What opens on Davie where Starbucks used to be in Vancouver?
With its wide swath of curving floor-to-ceiling windows at the front of a ground-floor space on Davie in Seymour in downtown Vancouver, a former Starbucks location is about to enter its next chapter as an independent cafe.
Perfecto Cafe is gearing up to open soon at 605 Davie St.
The corner coffee location is one of many Starbucks that have been closed by the corporate coffee chain over the past two years. Many of the old "bux spots" have turned into new businesses, including one of the brand's most iconic former locations in Vancouver, the Mount Pleasant Reserve Bar, which became Forecast Coffee in 2021.
In its own corner of Vancouver, Perfecto will offer hot and cold beverages centered around coffee drinks, as well as milkshakes, hot chocolate and affogato (espresso over gelato). They'll also scavenge this ice cream for those looking for a cool, sweet treat.
Also in the sweets department, Perfecto's baking menu includes an array of croissants, cinnamon rolls, cookies and macaroons.
For light on-the-go snacks and lunches, the cafe will also have sandwiches and salads on the menu.
An exact opening date has not been announced, but Perfecto's latest Instagram post indicates that the space is 99% ready and they will be happy to welcome guests very soon.
Follow @perfectocafe.ca on Instagram for updates on the new cafe.