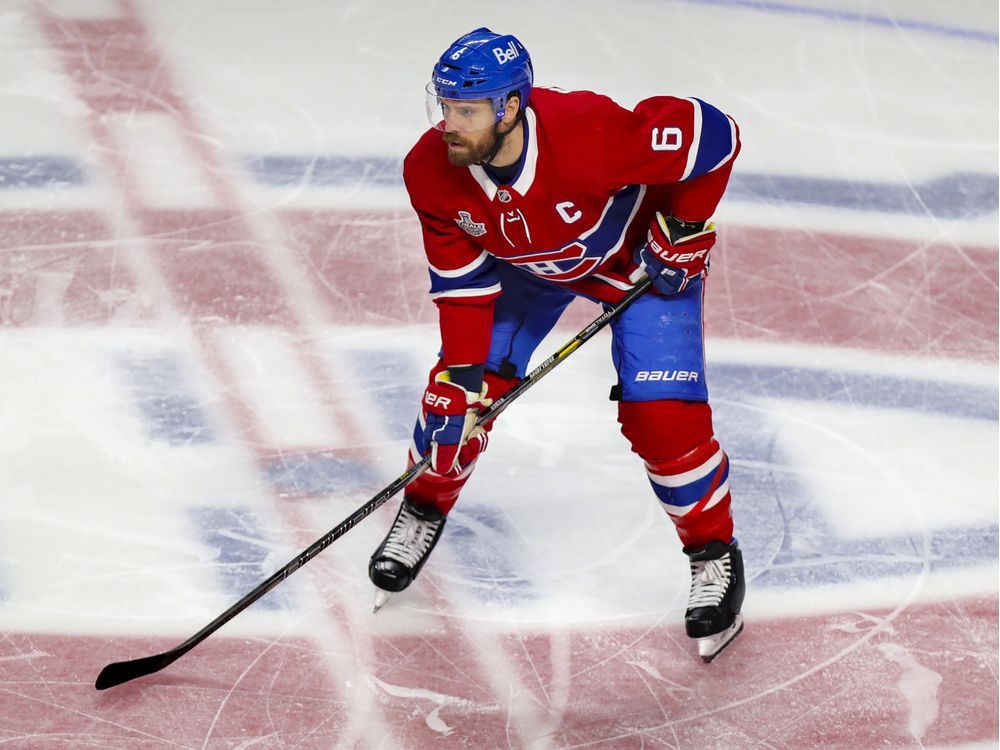 What the Puck: For Canadiens fans, Shea Weber's silence speaks volumes
It's amazing that the team captain never thought it was worth explaining what was going on with his injuries and his career.
Content of the article
Shea Weber was nowhere to be found on Monday. Once again.
Content of the article
It was team photo day for the Montreal Canadiens and, of course, Weber was missing. As it has been since Game 5 of the Stanley Cup Finals last July, when the Tampa Bay Lightning beat the Weber Canadiens to claim their second straight championship.
It's really outrageous. Weber is still captain of the Canadiens. Yet he hasn't appeared publicly this season at the Bell Center, not even for opening night when all the players were introduced, and he hasn't said a word to reporters since the end of the playoffs.
After the playoffs, then-Canadian general manager Marc Bergevin said it was likely Weber would never play another NHL game again due to lingering injuries. It's amazing Weber never thought it was worth explaining to his fans what was going on with his injuries and his career.
Content of the article
It's curious because ever since Man Mountain arrived in Montreal following the blockbuster trade that sent PK Subban to the Nashville Predators, the Weberites have been emphasizing his phenomenal leadership qualities. And, obviously, he was a good leader, although it's worth pointing out that the Habs didn't win a playoff series in his first four years with the team.
But I'm calling him officially on his behavior this season. It is the exact opposite of leadership. Leaders don't hide. Leaders come out and explain themselves even if it's not the easiest thing to do.
Instead, Weber showed contempt for his fans by refusing to talk to them, and the Canadiens management missed a fantastic opportunity to be transparent and open with those same fans. Like almost everyone, I'm super happy with the new regime of Jeff Gorton and Kent Hughes and, among the many great gestures of this new management team, one of the best was to bring in veteran animator Chantal Machabée of RDS, to lead the team's communications department. .
Content of the article
She has done a remarkable job of opening an organization that was once more secretive than the Soviet Union-era Kremlin. She made Hughes available to all the major media outlets and, best of all, the GM himself was remarkably candid in his interviews.
I love that Machabee told Cole Caufield that he has a great personality and should show it more when talking to the media. The star rookie was a little shocked, noting that no one in management had said anything like this to him before.
This is what makes Weber's stony silence even more boring. It kind of makes me think that Gorton, Hughes, and Maccabee would love for the Captain to show up, but he just doesn't want to. Is he afraid of tripping and saying something that could cost him his salary?
Content of the article
He's on the long-term injured reserve, which means he's still paid and the team doesn't have to include his US$7.8 million cap. In other words, it's a dream scenario for both parties. The only losers are the fans who are left behind.
Carey Price practices: Speaking of long-term injured reserve star players, Weber's good buddy was training on the ice with the team on Monday and speculation has resumed over whether Price will appear in a game this season.
I remain mystified by the series Price. He was part of the NHL/NHLPA Player Assistance Program for substance abuse and returned to the team in early November. It's early April and it's still as clear as mud about what the future holds for the star keeper. Let's hope he plays a few games this season, otherwise it will be impossible to trade him in the offseason.
IMHO, Gorton and Hughes want to move Price – if he waives his no-move clause – and it's going to be a tough sell. But it's at least a remote possibility if he plays hockey for the next two months and looks like the price of the good old days.
Jack Todd: Jordan Harris showed his intelligence from the start

Inside the Habs room: For St. Louis, Tampa shootout win wasn't about him

About last night: Familiar fire in St. Louis leads to Habs win in Tampa

Suzuki's shootout goal propels the Canadiens against the mighty Lightning